Why did my car insurance rate go up?
A rise in your cost for car insurance can be frustrating, especially if you haven't filed a claim and have a clean driving record. But know that insurance premiums aren't raised on a whim, and the reason for a rate increase is almost always tied to insurance risk. Auto accidents and traffic violations are common explanations for an insurance rate increasing, but there are other reasons why car insurance premiums go up including an address change, new vehicle, and claims in your zip code.
5 min to read
Reasons for a rate increase
If you're wondering, "Why is my car insurance so high?" you may have experienced one or more of the factors below. While most of these factors are manageable, there are occasions when your rate could increase, or even decrease, for reasons beyond your control.
Speeding tickets and other moving violations
Violations on your motor vehicle report, especially a DUI or multiple speeding tickets, tell your insurance company that you're more likely to have an accident than a driver with no violations. The more violations you have, the higher your risk to file a claim—resulting in auto rate increases. Even a minor moving violation could increase the cost of your auto policy. Keep in mind that insurance companies won't increase your rate due to a non-moving violation like a parking ticket.
Accidents: Both at-fault and not-at-fault
Just like with violations, at-fault accidents on your driving record indicate you're at risk for another, and insurance companies will price you accordingly. You may ask, will my insurance go up if I file a claim for an accident that isn't my fault? In some cases, yes—even accidents you didn't cause can increase your rate in states that allow it, as insurers have data revealing that some drivers have a propensity for not-at-fault accidents.
Comprehensive claims
Depending on your insurance company and the state where you live, your rate may increase for incidents out of your control. These incidents are called comprehensive claims and include theft and vandalism, hitting an animal, fire, glass breakage (including a cracked windshield), hail/weather-related damage, and other acts of nature.
Adding vehicles and drivers
If you purchase a more expensive car, your rate is likely to go up as your new ride may be more likely to be stolen and cost more to repair or replace than your previous vehicle. Adding new drivers to your existing policy could also drive up your price—especially teenagers or other family members with poor driving records.
Claims in your area
As unfair as it may seem, you may see an auto rate increase due to insurance data in your zip code. If your city has a high rate of theft, accident, and weather-related claims, it becomes riskier for an insurance company to cover drivers in your area. That risk can lead to an auto insurance price increase, even if you have a perfect driving record.
Moving
Changing the address where your car is "garaged" (kept overnight) is a rare instance where your rate could increase mid-policy without making changes to your coverages, vehicles, or covered drivers. If you're moving out of state, you'll require a new policy. However, if you're remaining in the same state, your rate could go up based on claims in your new zip code.
Changes to your insurance score
If your insurance score changes, there's a possibility your rate will too. A few states prohibit insurers from using your credit score to determine your rate. Most insurers have data showing a link between credit history and your odds of filing a claim.
Age
While senior discounts may be available depending on your insurer and state, your rate could increase once you reach the age of 60. From a risk perspective, insurance companies often view senior drivers in the same way as teen drivers.
Learn more about how your age can impact your insurance rate.
Lapse in insurance
If you're looking to reinstate a policy or start a new one and are coming off a period of being uninsured, you're often going to pay more for insurance. Learn more about car insurance lapses.
Loss of discounts
If you were earning discounts for having no tickets or accidents on your driving record, your auto rate increase will be two-fold. Not only will you be charged for the violation and accident, but you'll also lose any associated discounts. Other common discounts you could lose if your situation changes include ones for being a homeowner, going paperless, and having more than one product insured with the same company.
If you've lost a discount, there are still other ways to lower your policy's rate. Check out other tips on how to get cheap auto insurance.
Why did my car insurance go up after renewal?
Even drivers with a clean record might see an increase in their insurance renewal price. As mentioned above, auto rate increases are sometimes based on factors out of your control, such as claims in your zip code. Or, if you've added a new driver or vehicle to your policy, your rate could also increase at renewal time.
Maximize your opportunities to save on car insurance
Current Progressive customers
Call us at 1-866-749-7436 and we'll make sure you're earning all available discounts.
New Progressive customers
Get a car insurance quote online or call 1-866-749-7436 and see how our auto discounts can help you save.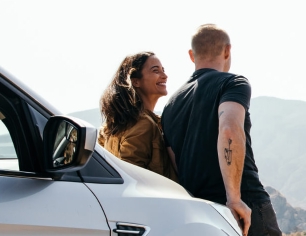 Quote car insurance online or give us a call