Life insurance for disabled adults
There's no separate life insurance for a disabled person — you'll simply decide on the best policy type and coverage amount for your needs and apply. Keep in mind that for traditional life insurance types, your overall health and life expectancy will be factored into your eligibility and your rate. If you have trouble qualifying due to your disability or health-related factors, consider applying for a policy that doesn't require a medical exam.
4 min to read
Can I get life insurance with a disability?
Having a disability doesn't necessarily mean you won't qualify for life insurance. In fact, denying someone a life insurance policy solely because they have a disability may violate the Americans with Disabilities Act. However, insurance companies do factor in your life expectancy when evaluating your risk, and life expectancy can be affected by health conditions.
But life expectancy is just one factor. Depending on the insurer and policy type, your age, overall medical history, sex, lifestyle factors, occupation, and life insurance medical exam results can also be used to determine your eligibility and life insurance rate.
How does life insurance for disabled adults work?
The life insurance application process works the same for people with and without disabilities. The insurer will review your application and either approve or deny it based on multiple factors — not just your health. The information provided in your application will be used to determine your risk, and thus your eligibility and rate.
Will my disability affect my life insurance premium?
If your disability affects your overall health and/or life expectancy, it can change your risk and therefore your life insurance premium.
Example:If your disability is the result of a chronic illness or other health issue that's expected to shorten your lifespan, your premium may be higher. On the flip side, if you have a disability but you're in good health and have an average life expectancy for your age and gender, your premium may not be affected.
Should I disclose my disability in my life insurance application?
Yes, you must be completely honest during your life insurance application, medical exam, and health questionnaire. If you don't disclose your condition when asked and your insurer finds out, they might terminate your policy or refuse to pay out the death benefit to your beneficiaries. Not disclosing pertinent information to your life insurer can be considered life insurance fraud.
What's the best kind of life insurance for a disabled person?
You may easily qualify for a traditional type of life insurance like term life or final expense. But if your disability makes it difficult for you to qualify, you might consider these life insurance policies with no medical exam requirement:
Simplified issue: These term and permanent life insurance policies work like traditional ones, but they don't require a medical exam. Simplified issue life insurance policies typically have some health-related questions in the application, and they can be more expensive and provide less coverage than traditional policies.
Guaranteed issue: Guaranteed issue policies don't require a medical exam, and they don't ask any health-related questions in the application. They're more expensive and provide less coverage, but guaranteed issue term or whole life insurance can be a way for disabled adults to get a policy if they're otherwise having trouble qualifying.
Worried you won't qualify for traditional life insurance? Call 1-866-912-2477 to speak with a licensed representative who can walk you through the best options for your situation.
Helpful life insurance riders for disabled adults
Adding a life insurance rider to your policy can provide support for adults with disabilities. Consider these riders when you purchase life insurance — they may come in handy later in life:
How to get life insurance for the disabled
Insurance companies have different criteria for determining eligibility and rates, so shop around and compare coverage options and prices. If one insurer denies your application, that doesn't necessarily mean you won't be able to get coverage through another policy type or insurer.
Get a life insurance quote online in just minutes, or call 1-866-912-2477 to talk through your options with a licensed representative from Progressive Life by eFinancial.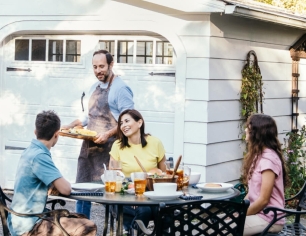 Get a free life insurance quote online in minutes