Pennsylvania auto insurance
Drivers in the Keystone State can count on Progressive for reliable and affordable car insurance. Learn more about coverage requirements and available discounts through Progressive, and find easy ways to get a Pennsylvania car insurance quote through us.
3 min to read
What are Pennsylvania's auto insurance requirements?
Pennsylvania auto insurance laws and regulations require all drivers to have car insurance. Drivers in the Keystone State must have auto liability coverage limits of at least:
$15,000 in bodily injury per person
$30,000 in total bodily injury per accident
$5,000 in property damage per accident
To protect your assets, you can always choose higher liability limits than what's required for car insurance in Pennsylvania. Set your limits high enough to cover your total net worth in case you're liable in a covered accident.
PA uninsured motorist coverage and first-party benefits
Drivers in Pennsylvania are required to carry first-party benefits (FPB) and should also consider uninsured/underinsured bodily injury coverage (UM/UIM BI) with the following minimum limits:
FPB: $5,000
UM/UIM BI: $15,000 per person, $30,000 per accident. (Note: this coverage can be rejected)
FPB covers a range of medical expenses for you and your passengers regardless of fault, including medical, dental, hospitalization, and nursing services. UM/UIM BI covers medical expenses for you and your passengers if you are hit by a driver with not enough coverage or no insurance at all.
Ready to make the switch? Drivers nationwide who switch and save with Progressive save nearly $750 on average.* Get an auto insurance quote today.
Comprehensive and collision protect your car against damage
If you're leasing or financing a vehicle, most lenders require these coverages. Comprehensive coverage and collision coverage can cover the repair or replacement of your car if it's damaged in a covered incident.
How much is car insurance in Pennsylvania?
In 2020-2021, the average cost of a Pennsylvania liability-only auto policy (single driver/single car) with Progressive was about $95 per month.** Rates vary due to several factors, including your ZIP code, driving history, and coverage selection.
Does Progressive offer discounts for Pennsylvania drivers?
Yes, there are discounts available for drivers in Pennsylvania. Get cheaper car insurance in Pennsylvania by taking advantage of multiple Progressive discounts, including:
Multi-policy
Homeowner
Paid in full
Online quote
Five-year accident-free
Teen driver
Good student
Looking to protect both your home and vehicles? Save money by bundling your homeowners and auto insurance policies. Learn more about homeowners insurance in Pennsylvania.
See all auto insurance discounts.
Pro tip:
The Progressive Snapshot® discount program personalizes your rate based on your driving habits. The safer you drive, the more you could save. See more on Snapshot.
Interesting facts about Pennsylvania auto insurance:
How to get car insurance in Pennsylvania
Go online
Customize your policy's coverages, limits, and deductibles.
Get a car insurance quote
Call us
Talk to a licensed representative who will guide you through every step of the process.
Call 1-866-749-7436
Ask an agent
Get expert advice from an independent agent near you.
Find an agent in Pennsylvania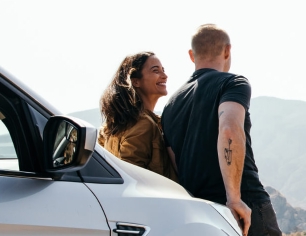 Quote car insurance online or give us a call