New York car insurance
Progressive customizes coverages and discounts so you can drive with reliable and affordable auto insurance. Learn more about car insurance in the Empire State, and then get a New York auto insurance quote from Progressive.
3 min to read
What are New York's auto insurance requirements?
New York drivers are required to carry liability coverage, personal injury protection, and uninsured motorist coverage. Your insurer is also required to offer supplementary uninsured/underinsured motorists coverage (SUM). Here are the minimum limits you need for each coverage:
Coverage
What it covers
Amount
Bodily injury liability coverage (BI)

What it covers

Injuries you cause to others in a car accident.

Amount

$25,000 per person
$50,000 total per accident
Property damage liability coverage (PD)

What it covers

Other people's property you damage in a car accident.

Amount

$10,000 per accident
Personal injury protection (PIP)

What it covers

Your medical costs, plus lost wages and death benefits.

Amount

$50,000
Uninsured motorist coverage (UM)

What it covers

Medical expenses for you and your passengers if someone without insurance hits you in the state of New York.

Amount

$25,000 per person
$50,000 per accident
Supplementary uninsured/underinsured motorists coverage (SUM)

What it covers

Additional coverage for injuries caused by a driver with too little or no insurance. Applies both in and out of state.

Amount

You have the option to purchase SUM at limits up to the bodily injury limits you carry, or you can reject this coverage with a signed waiver.
Is New York a no-fault state?
Yes, New York is a no-fault state. That means drivers in the state are required to carry personal injury protection, which covers their own medical expenses after a car accident, rather than the at-fault driver's insurance. Learn more about the differences between at-fault and no-fault accidents.
Additional coverages to consider if you live in New York
Think about adding comprehensive and collision coverage
Comprehensive coverage and collision coverage can help pay to repair or replace your vehicle if damaged in an accident with another object or from events out of your control. Most lenders will require both coverages if you lease or finance your vehicle.
Add medical payments to cover hospital bills
Medical payments coverage pays for injuries you or your passengers suffer in a covered accident, up to the limits of your policy. Learn more about medical payments coverage.
With Progressive's Name Your Price® Tool, you tell us how much you want to pay — then we'll show you coverage options that fit your desired price. You can also use our coverage calculator to estimate how much coverage you may need.
How much is car insurance in New York?
New York had the third-highest average expenditure for auto insurance in the nation in 2019, according to the Insurance Information Institute. Your rate will vary based on several factors, including your location, driving history, and coverage selection.
Learn more about the factors that impact car insurance rates.
What discounts are available for New York auto insurance?
There are plenty of ways to save with Progressive, including:
Loyalty-based discounts
Earn a multi-policy discount when you bundle home and auto, or any two Progressive policies, upon your first policy renewal. After one year with Progressive, you'll also unlock our teen driver discount!
Driver-based discounts
Have a student away at school with a "B" average or better? Then you could earn our distant student and good student discounts.
Quote & buy discounts
One of the easiest ways to save with Progressive is to quote and sign online. Simply finish your auto quote online for a quick discount, and then sign your documents online for another discount.
See all car insurance discounts.
Interesting facts about New York auto insurance
How to get car insurance in New York
Go online
Customize your policy's coverages, limits, and deductibles.
Quote auto insurance
Call us
Talk to a licensed representative who will guide you through every step of the process.
Call 1-866-749-7436
Ask an agent
Get expert advice from an independent agent near you.
Find an agent in New York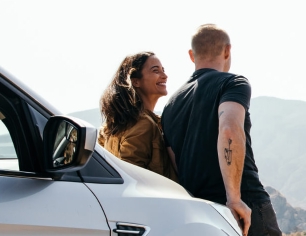 Quote car insurance online or give us a call