Maryland auto insurance
Whether you're cruising down Charles Street or taking in the sights of the Blue Crab Scenic Byway, get dependable auto insurance in Maryland that gives you peace of mind. Learn more about Maryland's auto insurance requirements, optional coverages to consider, and savings discounts you could earn.
3 min to read
What are Maryland's auto insurance requirements?
Maryland drivers are required to carry minimum liability coverage limits of:
$30,000 in bodily injury per person
$60,000 in total bodily injury per accident
$15,000 in property damage per accident
Maryland uninsured motorist coverage requirements
The Old Line State also requires you to carry uninsured/underinsured motorist bodily injury (UM/UIM BI) coverage, uninsured/underinsured motorist property damage (UM/UIM PD) coverage, and personal injury protection (PIP) with the following minimum limits:
UM/UIM BI: $30,000 per person, $60,000 per accident
UM/UIM PD: $15,000
PIP: $2,500
Note: You can waive full PIP coverage and choose a limited PIP option instead.
Uninsured motorist coverage covers medical expenses for you and your passengers if a driver with insufficient coverage or no insurance runs into you. UM/UIM PD pays for damage an uninsured or underinsured driver causes to your vehicle. Lastly, PIP can pay for medical, disability, and funeral expenses resulting from a car accident for both you and your passengers.
As you shop for car insurance in Maryland, keep in mind that your state's minimum coverage requirements are, in fact, minimal coverage. Consider increasing your limits or adding more coverages to give your family even more protection. Learn more about auto liability coverages.
Add comprehensive and collision coverage for even more protection
Beyond the required minimum car insurance in Maryland, you have other options. If you're leasing a car or owe money on it, most lenders will require you to carry comprehensive coverage and collision coverage. But even if you're done making payments, these coverages can offer excellent protection. Case in point: If your car gets stolen or damaged in a covered accident, all you'll have to pay is your deductible instead of a hefty repair bill.
Check out all the auto coverages you can get with Progressive.
Safe drivers ought to save more. Snapshot® from Progressive personalizes your rate based on your driving habits. Check out all the perks Snapshot offers.
How much is car insurance in Maryland?
Maryland had higher average expenditures for auto insurance in 2018 than most other states, according to the Insurance Information Institute. Car insurance costs can vary based on several factors like your driving history, ZIP code, and the limits and coverages you choose. Learn more about factors that impact your car insurance rate.
Are there car insurance discounts available for Maryland drivers?
Yes, Progressive has various discount offerings that can get you cheaper car insurance in Maryland. Here are some you could earn:
Multi-policy
Advance quote
Online quote
Paid in full
Three-year safe driving
Good student
Paperless
See all auto insurance discounts.
Pro tip:
Save when you bundle your home and auto insurance policies with Progressive — new customers nationwide who save bundling home and auto save over 20% on average.*
Facts about drivers and driving in Maryland
Texting and holding a phone while driving are both banned in Maryland. Use a hands-free device or leave the conversation for later to stay safe and avoid a ticket.

No matter which seat you're in, Maryland requires you to buckle up. And if you're not wearing a seat belt, you could get pulled over.

Teens in Maryland go through a graduated license program before they hit the road, which could be one reason why Maryland teens are so much safer behind the wheel.
How to get auto insurance in Maryland
Go online
Customize your policy's coverages, limits, and deductibles.
Quote auto insurance
Call us
Talk to a licensed representative who will guide you through every step of the process.
Call 1-866-749-7436
Ask an agent
Get expert advice from an independent agent near you.
Find an agent in Maryland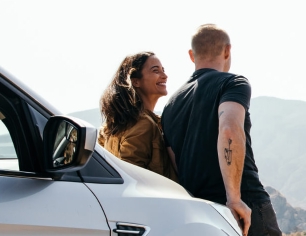 Quote car insurance online or give us a call