Tennessee RV insurance
Recreational vehicles are a great way to enjoy the beauty of The Volunteer State, from the Great Smoky Mountains to the banks of the Mississippi River. Before you hit the road though, it's a good idea to make sure your RV is carrying the necessary insurance coverage to keep you protected. While not every RV in Tennessee requires insurance, all RVs may benefit from some level of protection.
5 min to read
What are Tennessee's RV insurance requirements?
Tennessee requires RV insurance for any recreational vehicle that moves under its own power and has a motor. That means that if you own a Class A, Class B, or Class C motorhome, you'll need to purchase an insurance policy that meets or exceeds the same basic coverage limits as a car. Minimum liability coverage limits in Tennessee are:
$25,000 in bodily injury per person

$50,000 in total bodily injury per accident

$15,000 in property damage per accident
Other kinds of RVs – like travel trailers or pop-ups – that can't move on their own aren't required to carry liability coverage; any damage caused by non-motorized RVs would be covered under the liability coverage of the vehicle that tows them. You may want to consider a policy anyway, though, to provide other protection for your trailer.
With RV liability insurance policies starting from $125/year*, we can help you find the right policy to fit your budget and your lifestyle. Get an online RV insurance quote from Progressive today!
What's included in a Tennessee RV insurance policy?
Bodily injury and property damage liability coverage
Liability coverage protects others from damage or injuries you cause and protects you from having to pay out of pocket if you're at fault for an accident. Bodily injury may pay for the medical bills of people you injure, and property damage coverage may cover damage you cause to buildings, vehicles, and other property.
Comprehensive and collision coverage
Comprehensive and collision coverages are optional coverages because state law doesn't mandate them, but your lender may still require you to carry them.
Comprehensive coverage may pay for repairs when your RV is damaged by forces beyond your control like fire, natural disasters, theft, vandalism, and collisions with wild animals.
Collision coverage may pay to repair damage from all kinds of collisions, including multi-vehicle accidents and single-vehicle accidents with objects like a tree or road sign.
What if I live in my RV full-time?
If your RV is your primary residence, purchasing a special policy designed for full-timers can offer several benefits. They include the same kinds of coverages you'll find on a recreational RV insurance policy in Tennessee. Still, they can also provide coverages to protect your RV as a home rather than solely as a vehicle. Key differences of a full-time RV insurance policy include:
Personal liability: Full-time policies provide additional liability coverage, with limits, to pay for damage or injury if you cause an accident while the RV is parked.

Medical payments: Protects guests, repair workers, and other visitors with coverage for medical bills if someone gets hurt in or around the RV.

Loss assessment: This coverage may pay for costs set by your RV association, like fees to repair common areas.
Other RV coverages available in Tennessee
Customize your Tennessee RV insurance with Progressive coverages specific to your travel habits and lifestyle. Optional add-ons include:
Total loss replacement can help buy you a brand-new RV if yours is totaled in an eligible incident.
Roadside assistance covers the cost to bring your RV to a repair shop if it's inoperable on or near the road.
Replacement cost/personal effects coverage protects the property you carry in your RV, like hunting gear or cell phones.
Emergency expense coverage provides for travel and accommodation costs if a covered event disables your RV more than 50 miles from home.
Pet coverage can pay for vet bills – up to $1,000 – if your pet is injured in a covered incident.
Pest damage protection pays for repairs when animals like rodents or birds damage your RV.**
Roof Protection Plus® can pay to repair or replace the roof of your motorhome, even if the damage is normal wear and tear.**
Learn more about our optional RV insurance coverages.
How much is RV insurance in Tennessee?
Rates for Tennessee RV insurance are based on a variety of factors, including:
Type and model: The more it costs to repair or replace your RV, the more it costs to insure, so state-of-the-art motorhomes will cost more than fifth wheels, pop-ups, and smaller or older RVs.

Claims history: Your record of making claims may affect your rates.

Use: Frequent travelers can expect to pay more than people who only take their RV out a few times a year.
Pro tip:
Delamination isn't covered by insurance. Avoid delamination and its associated repair costs by performing frequent inspections and resealing seams when necessary. Learn more about delamination repairs and RV insurance.
How can I get lower rates for RV insurance in Tennessee?
Each state is a little different, but RV owners in Tennessee may be eligible for Progressive discounts such as:
Having multiple policies: Bundle Progressive policies and save

Driving responsibly: Three years of safe, accident-free driving gets a discount

Paying in full: Pay your whole policy upfront, and it'll cost less

Getting a quote: Save money for getting a quote with us at least one day before the policy starts
Online
Customize your coverage to fit your RV and your unique needs.
Quote RV insurance
Call a rep
You'll speak with a licensed representative who will guide you through everything.
Call 1-866-749-7436
Through an agent
Connect with a licensed, independent agent near you.
Find an agent in Tennessee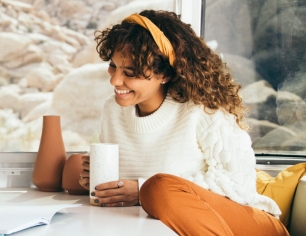 Hit the open road with RV insurance from Progressive