RV insurance in Texas
When you want to hit the road without leaving home behind, an RV can be the perfect solution. Whether you're taking a short trip, a longer one, or even if your RV is your primary residence, Progressive has the coverages you need to enjoy peace of mind while on the road.
3 min to read
What are Texas' RV insurance requirements?
If you have a motorhome in Texas, you need RV insurance with liability coverage that meets or exceeds the limits below (which are the same as Texas car insurance requirements):
$30,000 in bodily injury per person
$60,000 in total bodily injury per accident
$25,000 in property damage per accident
You typically don't need liability coverage on a trailer insurance policy. Instead, the liability coverage on the towing vehicle's policy extends to your trailer. However, if your travel trailer is also your permanent residence, then you can add full-timer's liability coverage. Full timer's gives you more liability protection in case someone injures themselves in or around your trailer.
What coverages can I get with a Texas RV insurance policy?
Bodily injury and property damage liability coverage
Bodily injury liability and property damage liability coverage are included with every motorhome policy, though they aren't included with a travel trailer policy. Liability coverage pays for someone else's injuries or property damage that you cause. It may also cover legal fees if you're sued due to an accident you caused while driving your RV. The minimum coverage limits required in Texas are just that: minimums. You should consider choosing higher limits to make sure your RV is protected.
Comprehensive and collision coverage
Comprehensive and collision are optional coverages that can pay to repair or replace your RV. However, if you're leasing your RV or paying off a loan for it, your lender may require one or both. Check with your financing company to be sure.
Comprehensive coverage covers costs for repairing or replacing your RV when events beyond your control damage it, such as vandalism, extreme weather, fire, and collisions with wild animals. It protects your RV even when it's parked or in storage, so it can be helpful even if you live in the vehicle and don't drive it much.
Collision coverage, by comparison, protects your vehicle from damage that results from accidents (except wildlife collisions, which are covered under comprehensive). That can include collisions with other vehicles, objects like trees or road signs, or even single-vehicle accidents like rollovers that don't involve other drivers.
What if I live in my RV full-time?
Full-time RV insurance policies are different from standard recreational policies. So when you're shopping for the best RV insurance in Texas for your needs, be sure to specify whether you plan to live in your RV most or all of the time. These are some of the key differences between recreational and full-time policies:
Loss assessment: Coverage that can pay for fees charged by an association to cover repairs to common areas or other property owned by the association where your vehicle is parked.
Medical payments: Like medical coverage on a homeowners or renters policy, this coverage can pay for medical bills if someone hurts themselves in your RV or the area around it.
Personal liability: Coverage for someone else's property damage or injuries that you're responsible for while your RV is parked.
Other RV coverages available in Texas
Progressive lets you customize your RV insurance with a range of optional coverages such as:
Pest Damage Protection can help pay for repairs when wild animals like mice or raccoons damage your RV.*
Roof Protection Plus® can pay to replace or repair the damaged roof of your motorhome, even if the damage is the result of normal wear and tear*.
Replacement Cost/Personal Effects can help you repair or replace belongings in the RV that have been lost or damaged during a covered incident.
Roadside assistance can pay for a tow to the nearest repair shop if your RV gets a flat tire or otherwise breaks down.
Pet coverage can pay for up to $1,000 in veterinary expenses if your pet is injured in a covered accident.
Total loss replacement pays for the cost of a brand-new, never registered RV if yours is totaled in a covered incident.
Emergency expense coverage can pay for travel and hotel costs if your RV is inoperable due to a covered event when you're more than 50 miles from home.
Learn about all the available RV insurance coverages.
How much is RV insurance in Texas?
As with auto insurance, RV insurance rates in Texas are based on many factors, including:
Type and model: Bigger, newer RVs are generally more costly to insure than smaller ones. Motorhomes are also usually more expensive to insure than travel trailers.
Use: The more you use your RV, the more you're likely to pay to insure it.
Claims history: Your history of making insurance claims can affect your rates.
Learn more about what goes into the cost of RV insurance.
Pro tip:
Even if you're just looking to insure a small pop-up trailer, you can get a quote for pop-up trailer insurance online. We cover all kinds and sizes of RVs.
How can I get lower rates for RV insurance in Texas?
If you're looking for discounts, we've got them. Check out the possibilities:
Multi-policy discount: Bundling multiple Progressive policies can help you save.
Homeowner: Owning a home, condo, or single-or double-wide will lower your rate even if you don't insure that home with Progressive.
Original owner: If you're the vehicle's first owner, you'll pay less to insure it.
Accident-free: A clean driving record for the last three years can lower your premium.
Find out more about all the RV insurance discounts we offer.
How to get RV insurance in Texas
Online
Customize your coverage to fit your RV and your unique needs.
Quote RV insurance
Call a rep
You'll speak with a licensed representative who will guide you through everything.
Call 1-866-749-7436
Through an agent
Connect with a licensed, independent agent near you.
Find an agent online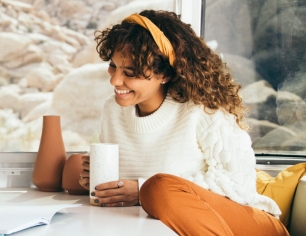 Hit the open road with RV insurance from Progressive