Art Education
Uniting the diversity in our collection with our diverse community of people
Art at Progressive unites the great diversity of art in our collection with our equally diverse community of Progressive people. We provide intelligent and innovative art programs to encourage and facilitate critical communication among our employees about the art that shapes our work environment and its relationship to the times in which we live. Learning to appreciate art at Progressive is learning to appreciate why Progressive is a great place to work.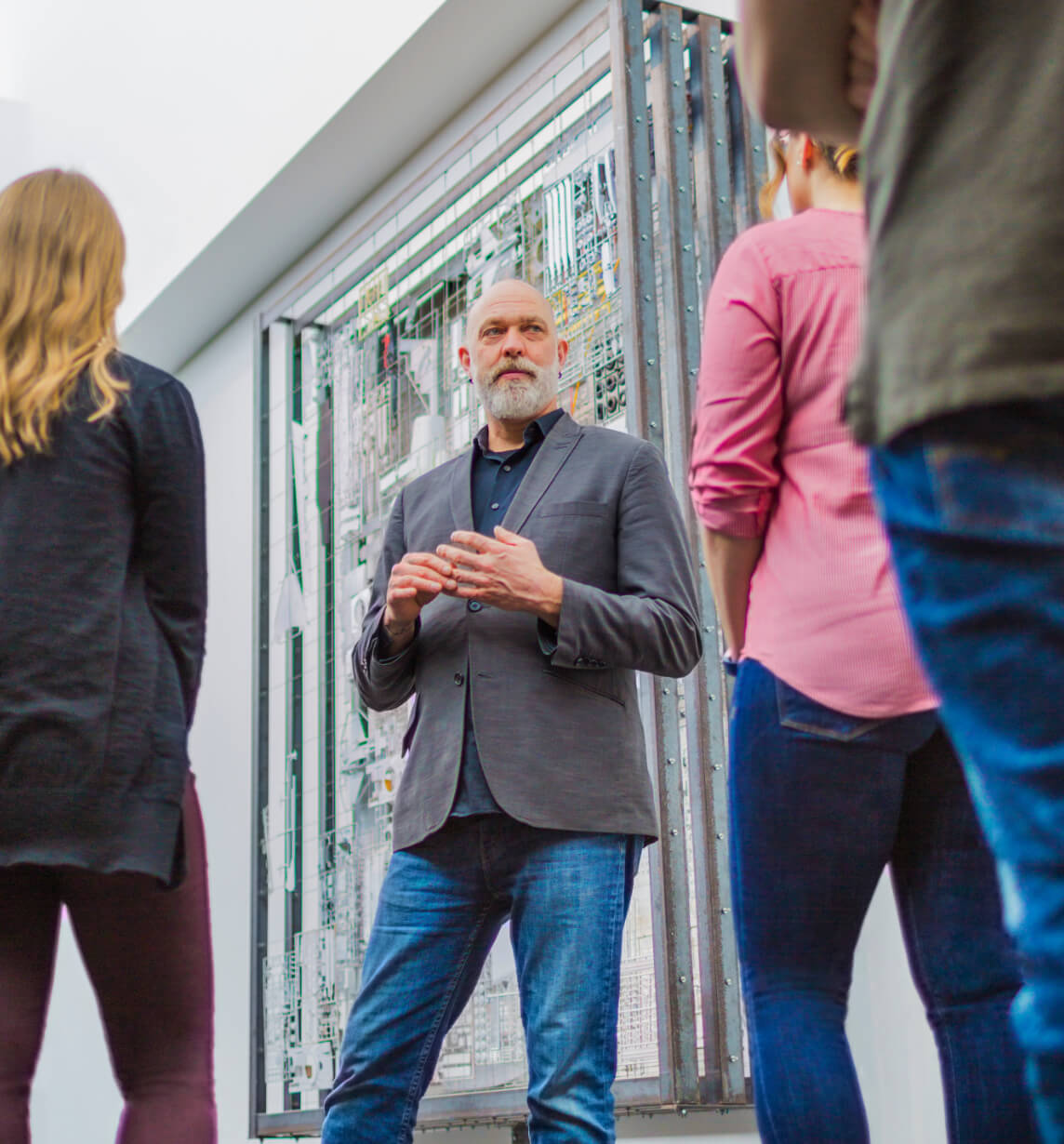 As part of our ongoing effort to provide a variety of contexts and interesting ways in which to encounter art at Progressive, the Corporate Art department maintains a robust program of curated exhibitions, comprised of works exclusively from our own collection. These shows are developed for a variety of purposes, ranging from socio-political, culture-based explorations to showcases of new acquisitions to training exercises for leadership and professional development skills improvement.
Often the success of these engagements is dependent upon the partnership between Corporate Art and our Progressive business leaders. Our business-partnered exhibitions are particularly meaningful, as they assist Progressive leaders in giving shape and critical context to their messaging while providing a unique training ground for our people as they learn about how to be successful, smart, and emotionally strong in a fast and changing workplace.