Consumers embrace online car buying
Online car buyers are 20% more likely to report being highly satisfied with their experience than in-person buyers
Key takeaways
Online car buyers reported higher satisfaction overall than in-person buyers.
Cost and time savings were leading reasons for buying a car online, while in-person buyers valued the ability to test drive a car.
Most online buyers (62%) had previously purchased a car online, and only 3% said they were unlikely to purchase a vehicle online again.
A very strong majority of American consumers who bought a car online in the past two years — 78% — found it a highly satisfying experience, according to a recent survey conducted by Progressive. The January 2022 survey consisted of 501 people who purchased a car in the last two years.*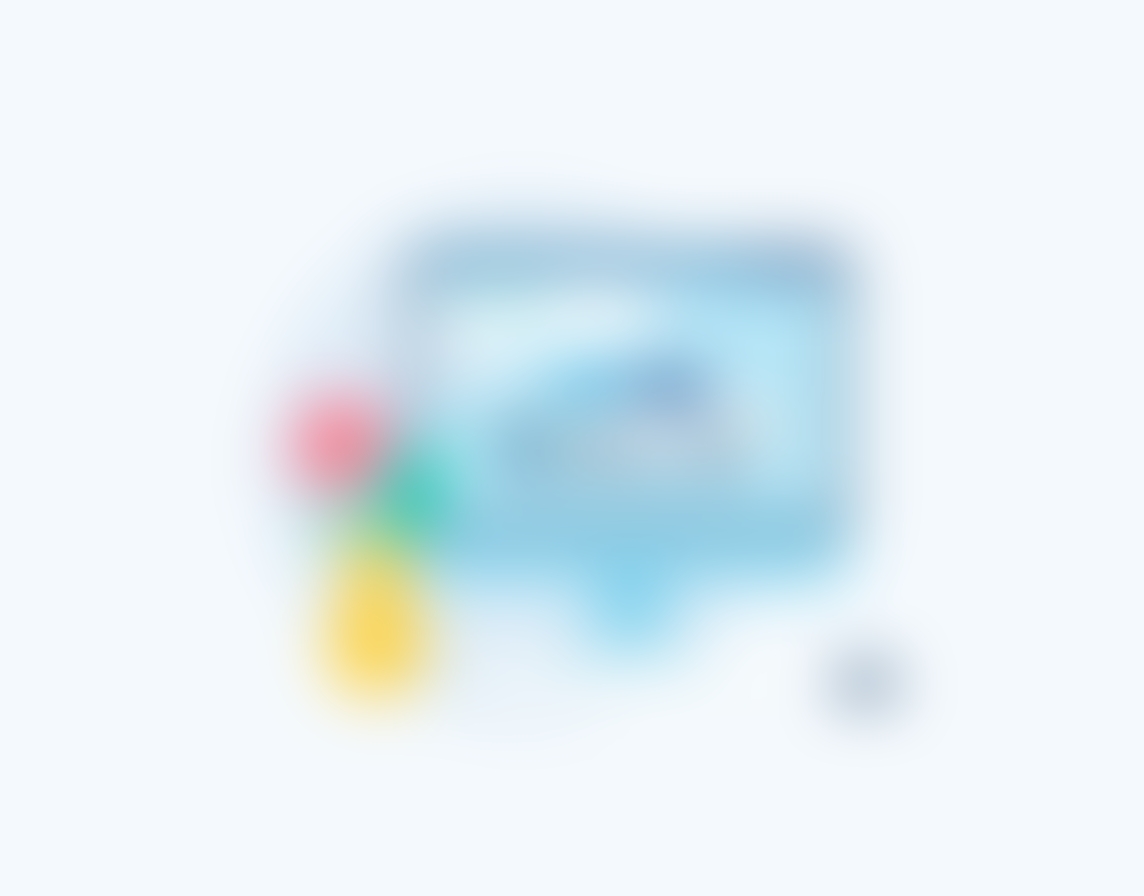 Online car buyers also reported high satisfaction with trading in their old vehicle and financing their new one, with 80% saying they were highly satisfied with the trade-in process and 70% highly satisfied with financing their online car purchase.
In contrast, only 58% of those who purchased from a dealership found their experience highly satisfying — 57% reported being highly satisfied with the trade-in process, and 53% were highly satisfied with the financing experience.
Our survey occurs at a time when car buying has changed dramatically. The pandemic brought unforeseen supply chain issues and microchip shortages that reduced vehicle inventory. Consumers flocked to sites that touted nationwide inventory and a contactless process, while major automakers like Ford and Nissan promoted custom online ordering.
The times are changing
Buying a car once meant heading to the dealership to test drive cars, negotiate a final price, and close the deal by signing reams of paperwork — a process that could gobble up countless hours of someone's time.
Not anymore. Dealerships have expanded their online sales efforts. New services like Carvana and Vroom sell directly via online marketplaces, and platforms like Progressive Car Shopping by True Car connect dealerships and buyers for haggle-free transactions.
Before the pandemic, most Americans expressed interest in purchasing cars online, but few did so. A 2017 Washington Post story reported that "53% of U.S. consumers would be either extremely likely or very likely to buy a car entirely online." But dealers were slow to offer that service, and online car-buying sites like Vroom and Carvana were relatively new on the scene.
Fast forward five years to 2022, and online car buying has become an increasingly viable option that more and more Americans are embracing. With online car buyers finding satisfaction with the experience, it seems likely that more consumers will look to the web when it's time to buy their next vehicle.
How survey respondents purchased their cars*
Half of our respondents bought a car online, either through a vehicle delivery website or a car dealership's website.

A shift to online car buying led by millennials
In the decade before the pandemic, millennials weren't buying as many cars as older generations. They seemed to be a less car-focused generation, more likely to walk, bike, or ride-share. A 2014 story by the Washington Post reported that millennials were "shunning cars," and a U.S. Public Interest Research Group (PIRG) survey predicted the trend would continue.
However, as millennials aged and moved out to the suburbs, and as the pandemic prompted people to avoid public transportation and ridesharing services out of safety concerns, this trend shifted. Millennials and Gen Z now account for the automotive industry's biggest growth sector.
As they started buying more cars, millennials weren't as likely to take the traditional car-buying path. Our survey found that buyers under 40 were more likely to buy a car online than those over age 57. Only 26% of those aged 25-40 reported buying a car from a dealership, and only 23% aged 18-24 went the traditional dealership route. For those over age 57, nearly 80% purchased their vehicle at a dealership, with middle-aged buyers split close to 50/50 between online and in-person buying.
How online car buying breaks down by age group
Car buyers under age 40 were much more likely to purchase online than those over age 57.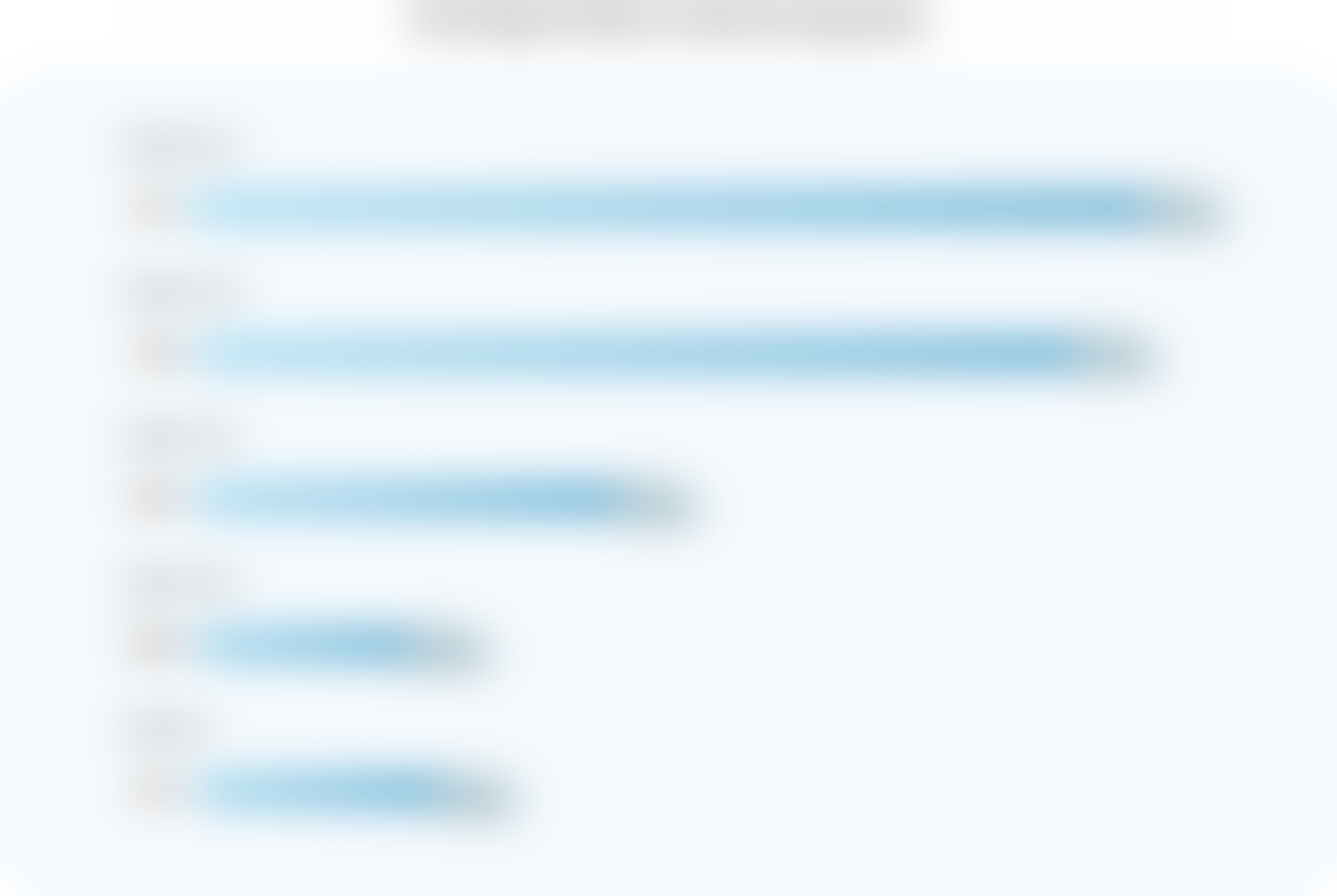 A no-hassle car-buying experience: online vs. in person
Natalie Allard, 45, of Charleston, SC, recently purchased two cars within a few months of each other, one from an online marketplace and the other from a local dealership. She chose to buy a used GMC Acadia from Carvana because she was looking for a specific car.
"I couldn't find it anywhere at any of the dealerships and just started looking at Carvana and found what I was looking for and just decided to go for it," she says. She also saw a couple of neighbors have Carvana cars delivered, which gave her confidence in online car shopping. "My experience was honestly amazing. It was so easy and just no hassle, no problems."
She chose to finance through Carvana as well and was highly satisfied with how easy it was. "It was just like a push of a button," she says. "You get your quote, and they give you a couple of different options. I feel like when you buy a car at a dealership, you're signing all this paperwork, and there's all this fine print, and you're like, what is this fee? What is that going to?" With online financing, she says, "it was just very straightforward and wasn't confusing."
The paperwork process for purchasing her second car, a used Toyota 4Runner, did prove to be a challenge since the dealership she bought the car from had no option to sign documents digitally. "We had to go in an extra time to fill out paperwork," she says. "And then they had actually somehow missed one of the papers and didn't have it printed. So then they had to send someone to my house two days later."
After buying two cars in two different ways, Allard says she couldn't help but see the dealership experience as frustrating. She didn't like the "vibe" or having to schmooze with a salesperson. "I would just rather get the car and be done," she says. "I think they need to do some updating, big time."
She does think she probably paid a bit more for her car online but sees that as the cost of convenience. "You're paying to not have to be driving around and looking for cars and talking to people and being schmoozed and sold," she says, which for her is worth it.
Where people purchased online
Online buyers purchased from several websites, with Carvana proving the most popular.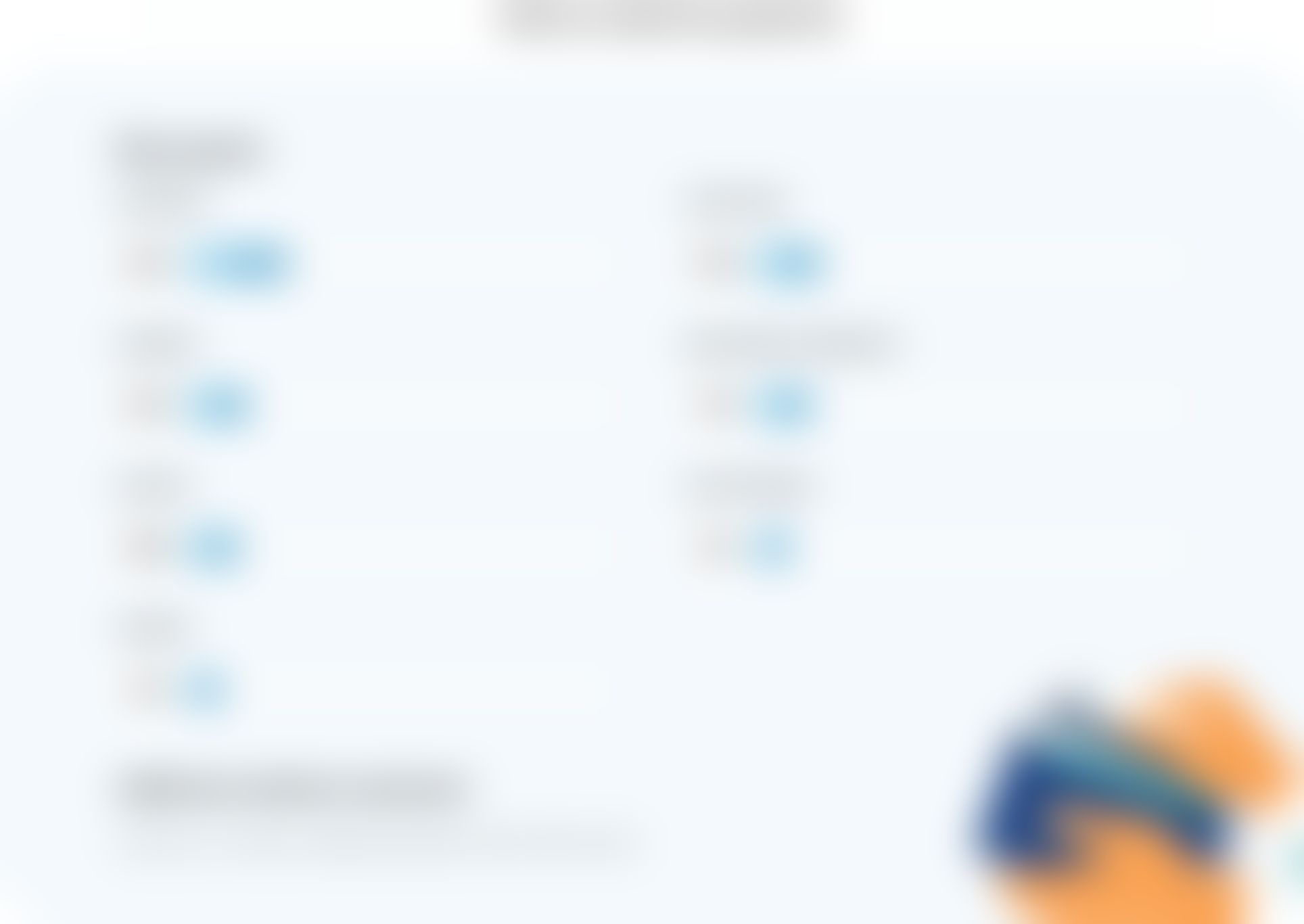 Why car buyers choose to shop online vs. at the dealership
The shift to online car buying during the pandemic seems more about inventory shortages than pandemic-related concerns.
Our survey found that 25% of online car buyers ranked the ability to find the car they wanted online as their number one reason for shopping online. Price was considered the most important factor for 21% of buyers. Only 14% ranked COVID-19 restrictions and comfort levels as their most important reason for shopping online.
For in-person buyers, the ability to test drive was ranked the number one reason for choosing to shop at a dealership by 34% of respondents. For 18%, having shopped at a dealership before — "it's what I'm used to" — was the number one reason they chose shopping in person. Another top reason, ranked number one by 13%, was the ability to compare vehicle options easily.
What they bought: new vs. used
While Carvana and CarMax only deal in used vehicles, other online services like True Car and Cars.com help shoppers buy new cars online.

The test drive is still an important part of the process, even for online buyers
Deanna Glick, 50, from Leesburg, Va., recently purchased a new vehicle, opting to buy from a dealership. Test driving was her number one concern. "It was important to test drive, and that influenced my decision to visit the dealership," she says. "As a person of shorter stature, I really like to see how a car fits me and whether I can easily reach controls and adjust seats. This is something that can't be assessed while shopping online."
More than 70% of in-person buyers test drove 1-2 cars, with 16% trying out 3-5 cars. While online shoppers can't usually test drive cars before purchasing, many online car-buying websites allow cars to be returned. Buyers typically have a 5- to 7-day window before they finalize the purchase. The caveat is that you must proceed with the online purchase to get the car delivered. If you don't like the way the car drives, you're typically permitted to send it back (and get your trade-in back), no questions asked.
A vast majority of those who purchased their car online (71%) reported test driving their cars via this method. But another 48% arranged a test drive online through a car dealership, while 27% headed to a dealership to test drive cars before purchasing online. Still, 14% of online car shoppers reported not test driving any cars before their purchase. Only two people reported returning their car — 99% of respondents kept the car they purchased online.
Online shoppers do more online research
It makes sense that online shoppers visit multiple websites to comparison shop. Our survey found that online buyers were twice as likely to compare across more than three websites. Of those who bought their car online, 51% looked at three or more sites.
For those who bought in person, only 24% looked at three or more websites during their pre-purchase research.
Those online car buyers who researched three or more websites were also 15% more likely to negotiate the price of their car than those who researched less than three sites (80% vs. 65%, respectively).
Easy online financing makes a difference
Many car-buying websites have financing options readily available, encouraging buyers to get preapproved before they even start shopping.
Our survey found that 81% of online car shoppers financed their vehicles, with 71% choosing to finance through the site where they purchased their car. A full 70% reported being highly satisfied with financing, with only 4% being somewhat unsatisfied. Nobody reported being not satisfied at all.
When asked why they were satisfied, respondents noted the quick process:
"Easy to execute."
"It was fast and easy."
"The process was really good."
"Time saving."
"It worked well and was convenient."
"The loan application was easy, and the interest rate was good."
As for unsatisfied buyers, the issue came down to interest rates being too high, with one respondent noting that they refinanced after the purchase for a better rate.
Of those who bought at a dealership, only 58% financed their vehicle purchase. Of those who financed, 38% used their existing bank or lender. Five percent reported being somewhat unsatisfied, with some noting that interest rates were too high, and paperwork took too long.

Trade-ins: It's all about the value
A higher percentage of people who bought online (67%) traded in a vehicle, compared to 50% of people who bought at a dealership.
Again, most online shoppers (80%) were highly satisfied with the trade-in process. In contrast, 60% of in-person shoppers reported being highly satisfied.
Online shoppers noted the following reasons for liking the process:
"After research, I felt I got a very good trade-in allowance. Easy process."
"No hassle price terms were clear."
"The trade-in value was extremely competitive."
"Very favorable trade-in price."
Only 3% of online shoppers said they were somewhat unsatisfied or unsatisfied with their trade-in experience. About 6% of in-person shoppers were unsatisfied.
The future of online car shopping is bright
While online car shopping still represents a small percentage of overall car sales, online car sales companies are posting remarkable growth. Carvana recently announced that it had sold one million cars since it started selling online in 2012, with 400,000 vehicles sold in 2021 alone. Vroom's unit sales were up 123% year over year in their 2021 third-quarter report.
According to an IBIS World report, the 2022 online car market is valued at $38.1 billion and they expect it to grow by 5.1%.
Our survey indicates that online car shopping is a popular service that will continue to attract consumers. Of online shoppers who purchased a car, 62% had previously purchased a car online. Only 3% said they would be unlikely to purchase a car online again.
When asked how the online car shopping experience could be improved, online shoppers said they'd like to see more digital enhancements. Examples included virtual 3D test-driving experiences and 360-degree videos of a vehicle's interior and exterior. Other suggestions included:
"Layout the terms for returning a vehicle better."
"Be more competitive on finance rate."
"Longer return window."
"Registration needs to be done quicker."
But don't count the dealerships out just yet. In-person shoppers still value the customer service support at a dealership, plus the ability to test drive a car and drive it off the lot on the same day. While in-person shoppers didn't report being as highly satisfied overall as online shoppers, 34% reported being somewhat satisfied. And 95% said they're highly or somewhat likely to purchase via a car dealership again. Interestingly, 15% had purchased a car online previously and went back to a dealership for their most recent purchase.
The automotive industry is also very aware of the shift to online shopping — industry executives expect a majority of sales will happen online by 2030, according to KPMG. As dealerships and manufacturers increase online options and car-buying websites improve their processes, consumers can expect a more seamless digital experience with more options — not less.
Online and in-person options for auto insurance
Whether shopping online or in-person, car buyers can get a car insurance quote online or talk to an agent for customized protection. Drivers nationwide who switch and save with Progressive save nearly $750 on average.**