Consumers shift back to buying cars in person from dealerships
75% of those who bought a vehicle in the last 12 months purchased in person at a dealership, with 48% saying they're unlikely to buy a car online in the future
KEY TAKEAWAYS
Roughly twice as many shoppers looking to buy a car in the next few months are shopping in person at a dealership vs. online shopping.
Satisfaction with the online car-buying experience has dropped as buyers increasingly preferred to rely on established relationships with dealers for their purchases.
Online car buyers prefer classifieds like Facebook Marketplace and dealership websites over online car-buying websites.
In-person buyers say cost savings was a significant factor in their dealership purchase, while online buyers cite time savings and inventory options as top reasons for buying online.
The online car shopping trend we saw in our last survey may have been short-lived, according to results from a new survey of consumers conducted in June 2023. Progressive surveyed 500 people who either purchased a car in the last 12 months or are actively shopping for a car to see how the car-buying experience has changed.*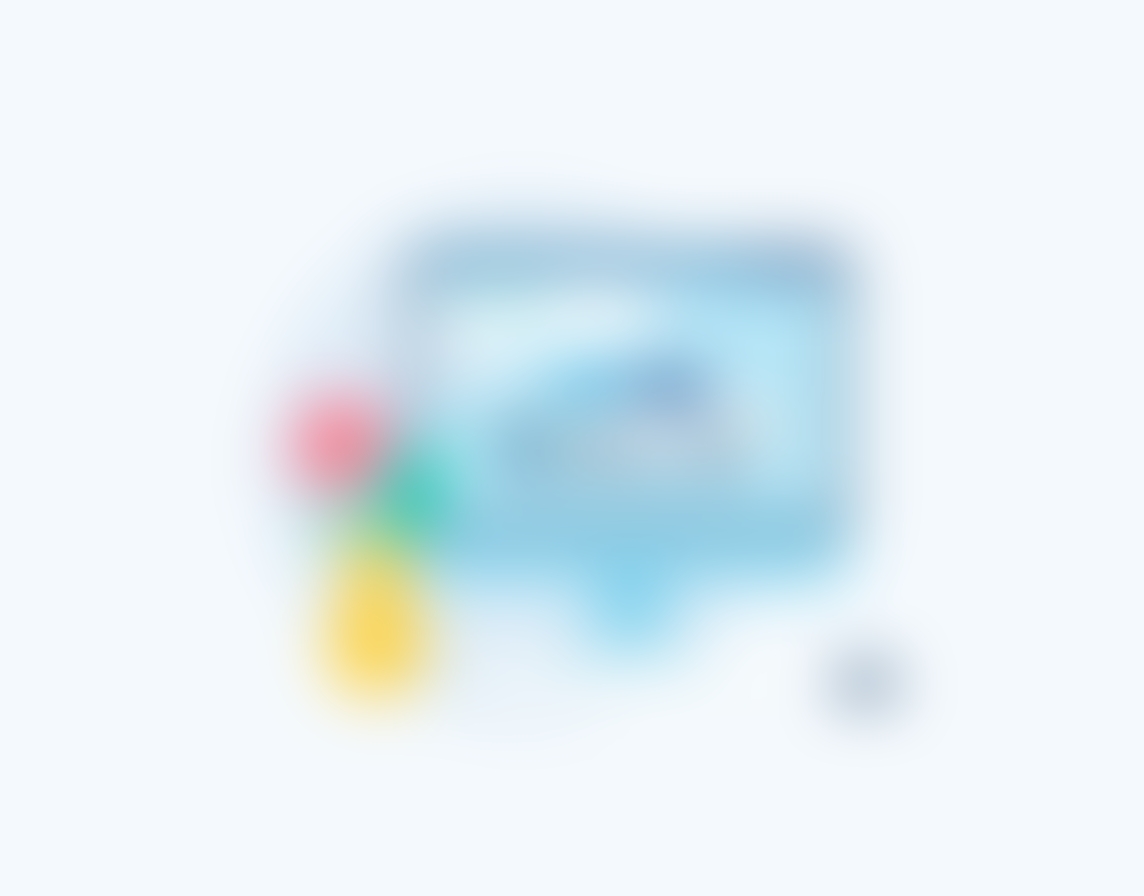 While 67% of those who purchased online described it as a satisfying experience, satisfaction was significantly down from our study in 2022, when 78% of online buyers found the experience "highly satisfying." This year, only 33% of consumers considered themselves "extremely satisfied," while another 34% described themselves as "somewhat satisfied." Two-thirds of online buyers believe they'll purchase their next car in person at a dealership.
Satisfaction with the financing process dipped for online buyers as well, with 53% claiming they were "extremely satisfied" in 2023, as opposed to 70% in last year's survey. The mix of websites used by online buyers also changed. In our previous survey, Carvana and Cars.com were the most popular sites among respondents. In this year's survey, those sites were eclipsed by online marketplaces (such as Facebook and Craigslist) and dealership websites.
Since our last survey, the nation has recovered from the worst of the pandemic-related supply chain issues, but the automotive industry still feels the lingering effects. While supply chain issues have eased, inventory hasn't quite returned to pre-pandemic levels. Dealerships have changed tactics, focusing on order management and "selling the pipeline" of cars in production. They've also adjusted their offerings and pricing to compete with online competition.
Cost savings, often seen as one of the benefits of the online car-buying experience, was a top factor for buyers purchasing from a dealership. And as inventory increases, discounts and incentives on new cars have started to appear again.
New car inventory is helping release pent-up demand, but slowly
One of the biggest shifts in this year's survey is that more people (59%) bought a new car instead of a used one. In our previous survey, only 30% of in-person shoppers purchased a new car. This change could result from the used car shortage created by a lack of new car inventory. With fewer options, consumers held onto their older cars as they waited for inventory to return, meaning fewer used cars were available on the market. But finding the right car, whether new or used, is still a challenge for consumers. Fifty-seven percent of our survey respondents said limited inventory was a frustrating part of their shopping experience.
"The biggest surprise to me has been the length of time of the shortage of cars," says Larry Haynes, president and CEO of Grappone Automotive Group, a dealership group based in Bow, N.H. "The average consumer thinks, 'Oh, that's yesterday's news. We don't hear as much about it. The cars are plentiful again.'"
"That's just, quite frankly, not the case. The domestic manufacturers — Ford, Chevy, Stellantis — they've come back with more inventory sooner, but it's still not at pre-pandemic levels. Inventory has continued to be tight."
Haynes also says there is tremendous pressure on dealers to sell cars. "With the increase in interest rates, it's more expensive for us to hold [inventory] as well," he says, adding that new car incentives and discounts have returned to help them move cars so they can continue to get future allocations from auto manufacturers.
How survey respondents purchased their vehicle
An overwhelming majority of current survey respondents bought their car in person at a dealership, with only 6% purchasing online from an online car delivery website (Carvana, Vroom, Shift, etc.). The other 19% of online buyers either bought their car from an individual seller or via a dealership website.

Post-pandemic buyers (and dealerships) are optimistic about the car-buying experience
The future of online car buying looks bright from many industry perspectives. For example, the IMARC Group projects that the global online car-buying market will reach $563.8 billion by 2028 (nearly double the 2022 market size). Yet in our survey, respondents not only prefer the dealership experience, but 67% say they expect to purchase their next car in person at a dealership.
Economically speaking, rising car prices and higher interest rates are important consumer considerations. In June 2023, average new car transactions were 27% higher than in June 2020, according to Kelley Blue Book, with the average new car price hitting $48,808. At the same time, the average interest rate for financing a new car for 60 months has shot up from 4.33% to 7.14%.
For those currently shopping, 85% say price is the most important aspect of finding the right vehicle, and a large majority (87%) of active shoppers were able to find a car in their price range. Of those who recently purchased a car, only 19% exceeded their target budget, with the majority either hitting or staying under.
As for financing, 60% financed their purchase, with a majority satisfied with the experience. Some current shoppers (22%) say difficulty finding the right financing options has been a frustrating part of finding a new car.
Car-shopping budgets fall mostly below the average new car price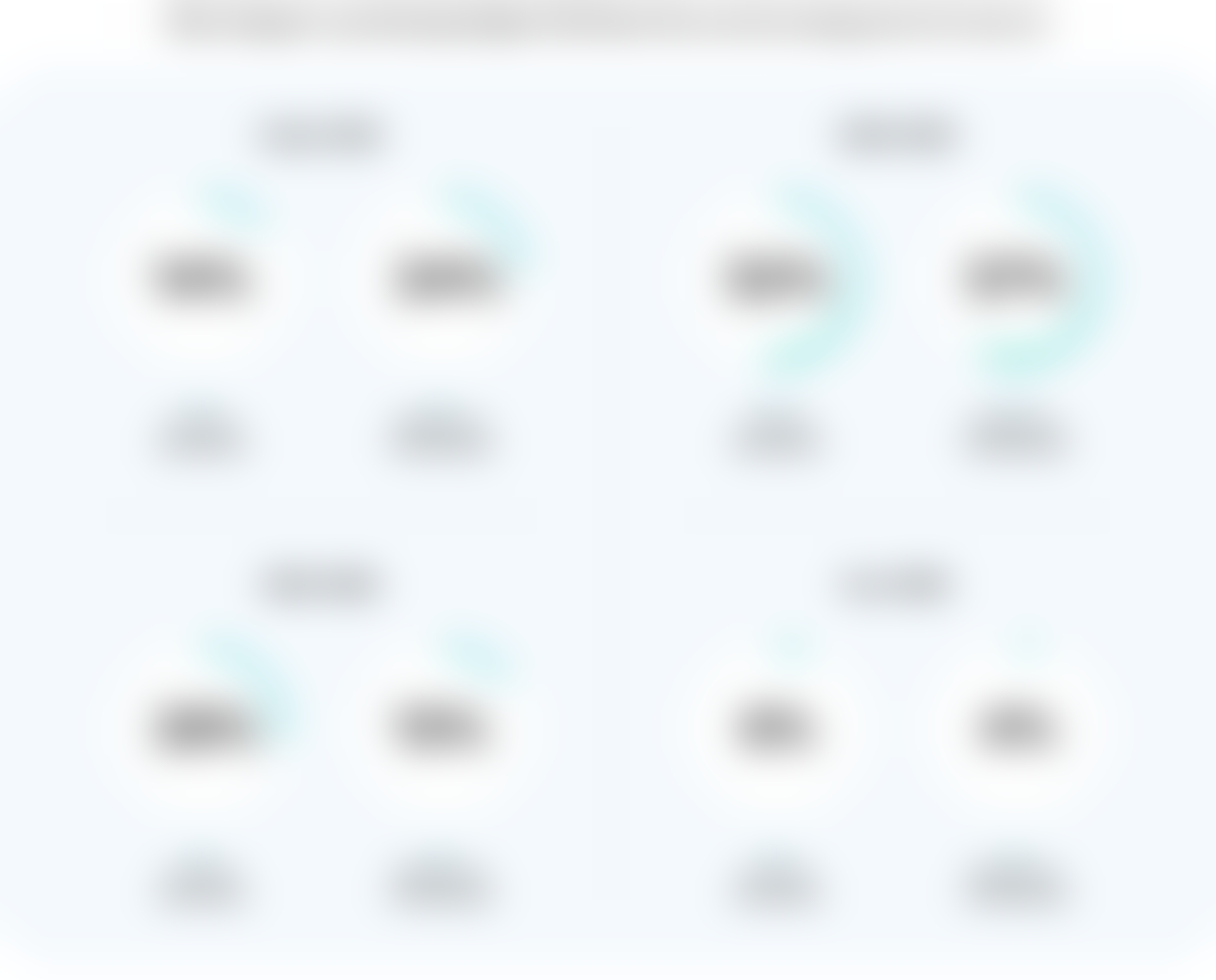 Percentages are rounded to the nearest whole number.
Online car buying as a solution when dealership inventory is lacking
Brittany Nowlin, 40, of Bend, Ore., recently purchased a one-year-old Kia Telluride from Carvana. Purchasing online wasn't her first choice, but circumstances led her in that direction — much to her satisfaction.
"We had just moved to Bend from Seattle, and we were waiting to purchase our car when we got to Oregon and didn't have to pay sales tax," says Nowlin. "Sales tax in Seattle adds quite a bit to the car price." But while they could wait until they moved, time was still of the essence. She had one young child and a baby on the way and needed a car that would fit two car seats easily with room for her dog.
"We researched online, and then we researched some local dealerships," Nowlin says. The lack of local inventory options made finding the car she wanted challenging. "In person, they didn't have what we were looking for," she says. "They did have one [Telluride] at the dealership, but it was kind of souped-up, and it was a crazy green color and had these crazy wheels and all these gadgets that we didn't want."
Nowlin started looking into online car-buying options when it became clear she couldn't get what she wanted locally, which led her to Carvana. "I had never spoken to another person who had gone through the experience," she says, adding that she was skeptical of the process. "It really ended up being easy. To this day, when we talk to people about it, their response is, 'Oh, you really did that?' They just don't realize that it's an option and doesn't add a ton to the cost."
The cost addition she refers to is the shipping fee, which Carvana charges when the car is coming from a long distance away — in this case, from the southeastern United States. "It's $600 to ship your car," she says. "There are no fees on top of that. So, it was very much, here's the price of your car, here's what you're going to pay to get it shipped. There was no unexpected anything." The price of the car itself was $5,000 cheaper than the version they'd seen locally. Nowlin financed part of the purchase directly through Carvana. She says the difference between their rate and her bank's rate was negligible, so it made sense to wrap it all up in one place.
The experience worked out so well that Nowlin says she'd shop online before going to a dealership for her next car. "It was so quick. The timeline they gave us was right on, and they were in great communication with us," she says. "Buying a car in person could take multiple days of just going from one place to the next." The only downside was not getting a chance to test drive the car. "We knew we liked the Telluride, but you only get seven days to test drive and then return your car if there's a problem. But I would do it again."
Where people purchased cars online
Online car buyers purchased from several different websites but moved away from retailers like Cars.com (down 3% from 2022), Carvana (down 15% from 2022), and CarMax (down 6% from 2022), which were the top three in last year's survey.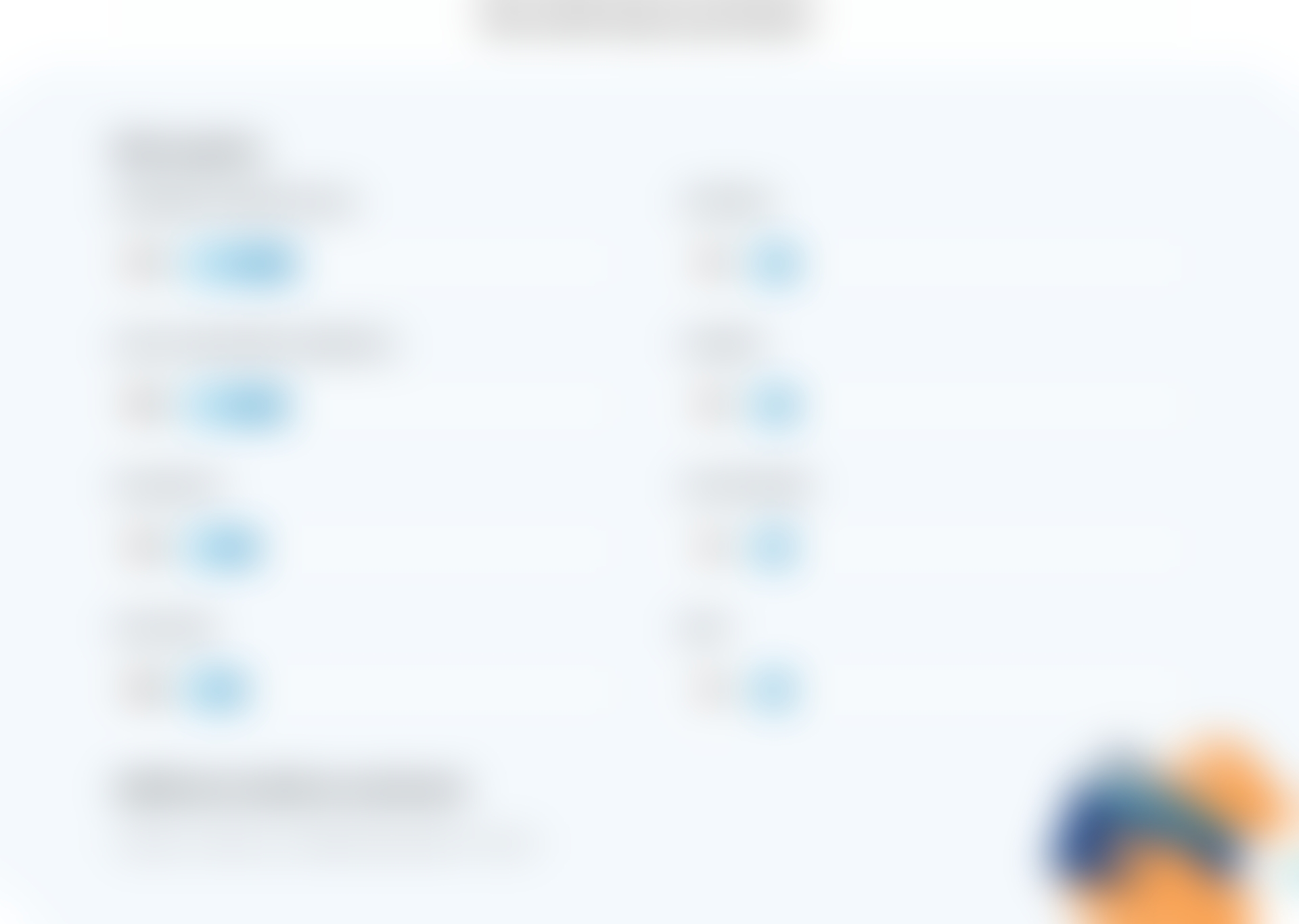 Why car buyers choose to shop online vs. at the dealership
In last year's survey — despite being heavily influenced by pandemic conditions — a safe or contactless purchase experience was not high on the list of online buyers' priorities. Inventory and price were the top two reasons for shopping online.
This year, our survey found:
34% of online car buyers ranked time savings and convenience as their number one reason for shopping online
Inventory remained important, as 24% of respondents called it their number one reason for shopping online versus in person
Meanwhile, for in-person buyers:
A dealership having the vehicle they wanted on the lot was the number one purchase reason, cited by 34% of respondents
For 20% of in-person buyers, cost savings was the number one reason respondents chose to buy from a dealer
While 34% of last year's respondents ranked the ability to test drive as their number one reason to buy in person, only 5% of this year's respondents ranked that option first
What they bought: new vs. used
While some online services only sell used cars, others sell both new and used. Dealerships offer new and used cars, in person and online.

When the car-buying experience goes wrong
Tod Szewczyk, 54, from Oak Park, Ill., had negative experiences with both car-buying options. He and his wife purchased a 2020 Lexus NX 300 from an online retailer that they returned. "In the sales process, they said it was all-wheel drive, but it was not," he says. "I had to call Lexus and give them the VIN, and they confirmed it wasn't all-wheel drive. So, she returned it." They've since sold cars to online companies, but he doesn't think he'll purchase online again. "I think I'd have a problem with that," he says.
Eventually, they purchased a new 2023 Subaru Outback Wilderness from a local dealership. "We were looking at a lot of different cars before we bought the Subaru. We were thinking about Toyota, either a 4Runner or a Highlander, but there was almost nothing in Illinois," says Szewczyk. "And the Subaru, they had three here. So, we test-drove it, and it just felt like a fun car, and we needed a new one because we were taking a bunch of road trips. I liked how it drove, so we bought it on the spot."
The dealership experience, however, came with its own hiccups. "It was painful, as they always are. It's a bad process. The guy had to go check with his manager to see if he could give us that price. And we tried to negotiate, and we did negotiate, and we got dollars knocked off of the final sale. But it was like a four-hour process. It was a slog."
Financing wasn't a factor in Szewczyk's decision — it just came down to the dealer having the car he wanted when he wanted it. Considering his experiences with both car-buying options, he's pretty confident about how he'll handle the next one. "My son just bought a car from a different Subaru dealership and had a good experience," he says. "So, we were actually thinking about buying another car, and it's probably going to be from a dealer, but not the dealer that we were with."
Buying cars online vs. a dealership in late 2023 and beyond
In addition to people who purchased cars in the last 12 months, the survey also gathered responses from consumers who are actively shopping for cars but haven't made a purchase yet. Their responses reinforced the trends seen in those who recently purchased.
For example, 42% of current car shoppers do so in person at a dealership. Only 22% of shoppers are shopping exclusively online. The rest are splitting their time between both options.
Our respondents also indicated they're using dealership websites more than specific car-buying websites like Carvana or Cars.com.
Going to a dealership despite the drawbacks
Online shoppers often cite a strong desire to avoid the hassles of buying from a dealership, including negotiating with a salesperson on price. In-person survey respondents point to high-pressure sales tactics as one of the biggest frustrations about buying a car in person.
Despite these perceived drawbacks, 20% of respondents who purchased a car in person indicated that a previous relationship with a dealership was the primary reason they returned to purchase a new car. Consumers actively shopping for a car expected to finance with the dealership (42%), higher than any other option. And more consumers use dealership websites to do their car shopping than any other online buyer's website.
The new dealership model: the inventory of an online service, with the test-drive benefits of in-person shopping
Evan McNicholas, 28, from Cincinnati, Ohio, needed to replace his car quickly after it was stolen during the Thanksgiving holiday. "I wanted to get a car before Christmas because I wanted to be able to drive up to Cleveland to see my family," Evan says. "I did a lot of online shopping. I had a relative budget in mind, and I test drove a lot of cars."
McNicholas considered a new car, but many fell outside his budget. Ultimately, he bought a 2019 Honda Accord from a dealership. "I was looking at Carvana for a while, just because it was a little bit easier to find stuff in the brands I wanted. But I eventually ended up doing a dealership just because I wanted to actually ride in the cars. With Carvana, they make it a little bit more difficult to test drive without making a full commitment."
His local dealership offered similar benefits to an online service. "They're part of a general conglomerate of car dealerships," he says. "They have them in Kentucky, Ohio, and Indiana, so if you're looking at another car in their system, they can ship it in. And if you get it from super far away, they might charge you a little bit of money for it. I had to pay $100 for a car to come up from three hours away. But generally, it's a free service."
McNicholas is one of the rare consumers who's comfortable negotiating with salespeople, and he does his homework before stepping into the dealership. "If a car sits at the lot for more than 30 days, they'll typically set it up for auction," he says. "And this car, in particular, was at 20, 25 days. So, I knew they were either going to sell it to me or it was going to auction. They were going to get less money. So being well equipped helped me out with that situation."
Despite having a positive experience — including getting a better financing rate from the dealership than his bank offered — he's not ruling out the online option. "My big thing when I was looking for cars was, it really didn't matter the source. I just wanted to make sure that I could trust the car to operate well," he says. "If I could get a similar experience using Carvana that I did with the dealerships, then I would be completely fine with ordering online."
How online car buying breaks down by age group
Car buyers aged 44 and under were more likely to purchase online than people 60 and over. However, more people across all age groups preferred to purchase in person at a dealership than through all online sources combined.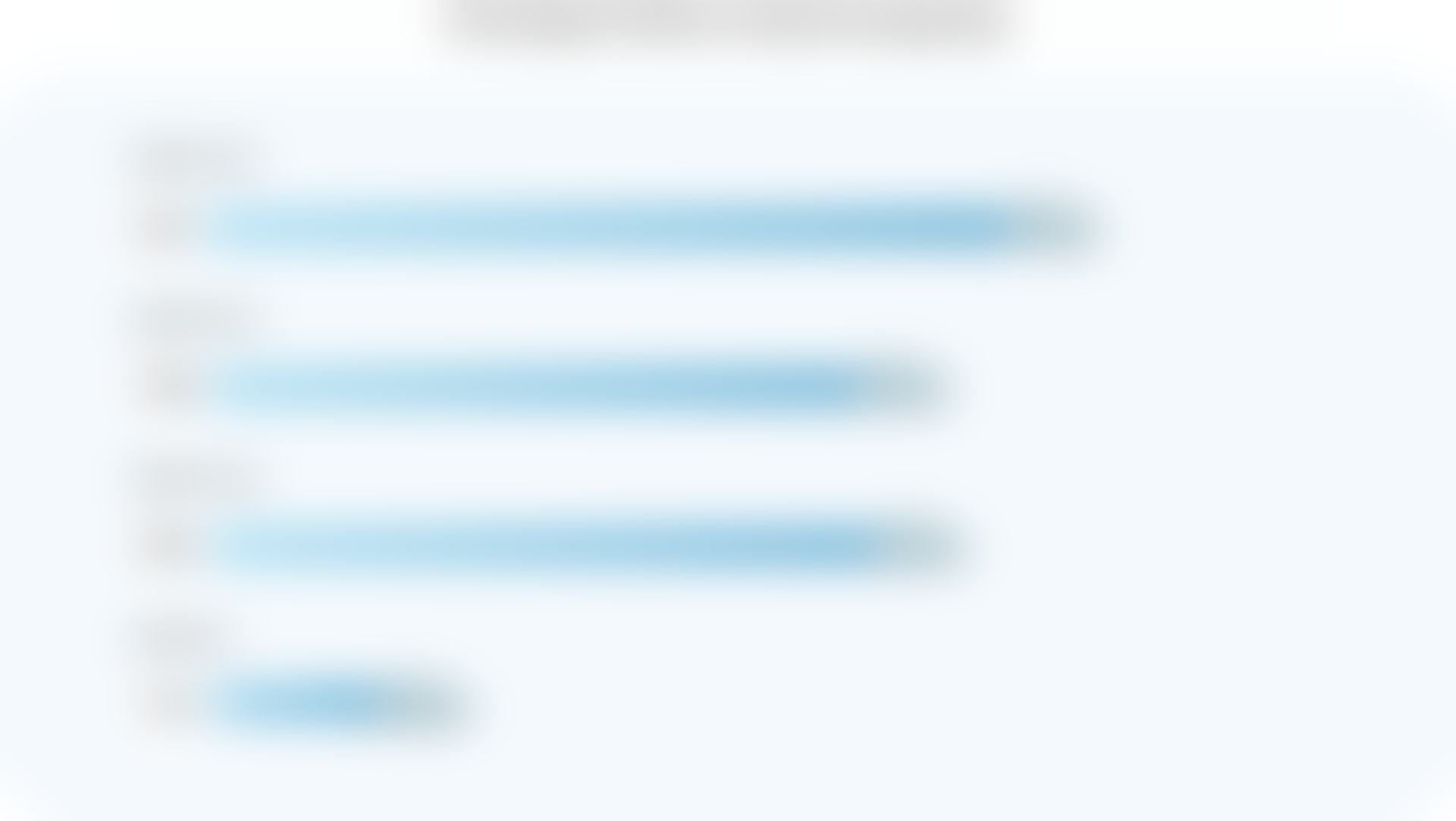 The future of online car buying
The online car-buying industry saw its fair share of challenges last year. Carvana experienced declines in year-over-year revenue for the second half of 2022. CarMax did too, and both businesses saw those losses extend into the first quarter of 2023.
Meanwhile, savvy dealerships are learning from online car-buying businesses and adopting some of their strategies. "I don't underestimate any competitors," says Larry Haynes of Grappone Automotive. "Everybody's trying to gravitate towards the idea of, 'How do we make things simpler in the buying process?' I think the younger generation is going to continue to push [for], expect, and demand simplicity in our business."
For some dealerships, simplifying the car-buying experience means adopting the transparent, non-negotiable pricing strategy that online sellers have used as a winning value proposition for people who hate to haggle.
"Ten years ago, we made the decision to go to upfront pricing," Haynes says. "The price on our website is what you'll pay for the car, and we did this in anticipation of more online shopping. We felt it was more conducive to that online buyer, so you didn't have to go back and forth, whether through email or chat or coming into the dealership and haggling the way people have done."
More dealers will likely make that same sort of shift in the coming years. Consumers may not want to purchase completely online, but they use dealership sites and Facebook Marketplace to arm themselves before making an in-person purchase. While purchasing a car online can be attractive when local inventories are limited, our 2023 survey indicates that in a post-pandemic world, most buyers still prefer the traditional in-person car-buying experience.
Online and in-person options for auto insurance
Whether you plan to buy your car online or in person, you can get a car insurance quote online or talk to an agent to learn about your customized protection options. Drivers countrywide who save when they switch to Progressive save nearly $750 on average.**