What is a credit-based insurance score?
An insurance score is a number that's used to predict your odds of filing a claim on your auto, homeowners, or other type of insurance (depending on the state and insurer), as well as the cost of that claim. It's mostly calculated from your credit history, so it's also referred to as a "credit-based insurance score." A better score may result in a lower insurance rate.
5 min to read
Credit-based insurance scores vs. credit scores
Credit scores and credit-based insurance scores are both used to predict risk, but they measure different things. Your credit score predicts your ability to repay debt. In contrast, a credit-based insurance score uses your credit history to predict the likelihood of filing a claim in the future and the cost of that claim.
Note that every insurer has its own proprietary way of calculating and incorporating credit-based insurance scores to set rates.
Each state sets its own regulations for credit-based insurance scores, so the exact information that goes into your score may vary. If there are some unfavorable items in your credit history, you can still get a good credit-based insurance score (and possibly a lower rate) because of the multiple types of information evaluated. Learn more about car insurance requirements by state.
Where can I find my score?
For credit scores, you can contact one of the three consumer reporting agencies directly for a free credit report every 12 months: Experian, Equifax, or TransUnion.
Credit-based insurance scores are only one piece of your rate
While a good credit-based insurance score can get you a better rate, it's only one factor that goes into a car or home insurance quote. Learn more about factors that impact car insurance cost and tips and tricks to get cheap car insurance. Also, learn more about buying homeowners insurance for the first time and how to get cheap homeowners insurance.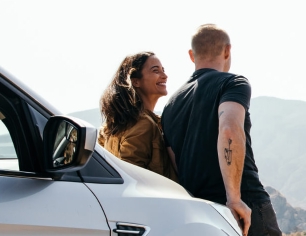 Quote car insurance online or give us a call