Have you ever asked yourself these questions?
01

Where do I want to do work?

03

What could I see myself doing that would make me happy?
If you've asked yourself these questions more than once during your professional journey, you aren't alone. Before I started working with Progressive, those questions were weighing heavily on my mind. I was serving and supervising at a restaurant that I worked at for years. While I liked the job stability and people, I wasn't fulfilled. I was looking for a workplace where I could see myself being long term; somewhere that felt right…that felt like "home."
I started my career with Progressive as a Customer Service Representative. Early on I knew there were other opportunities I wanted to pursue within the company, but my background was solely in customer service. Even on my first day of training, I knew Progressive was where I wanted to stay, so I took steps within the company to gain the experience I needed to transition my career path into recruiting.
If you're looking to transition careers, unsure of what your next step would be, or even looking for upward mobility with your current employer, keep these three steps in mind:
Perform well now
Even as you set your sights on another position, don't shift your focus so much that your current responsibilities suffer, and you miss out on opportunities to shine. While in my Customer Service Rep role there were various performance contests I took advantage of. As a top performer, I not only received a $100 Visa gift card, I stood out in a positive way by going above and beyond.
Take advantage of what your employer offers
Career fairs, loan-ins, and sit-withs—does your employer offer any of these? If you're unsure, ask. Taking advantage of these opportunities are great ways to figure out how to shape your career path.
Career Fair: At Progressive, we're fortunate as employees to have internal career fairs. I was in my role for less than a year when I saw an internal career fair was taking place. I was open with my supervisor that I wanted to transition to the recruiting department, and he encouraged me to talk with his peer, a recruiter, attending the fair. Meeting her helped make connections in recruiting that would lead to my next opportunity which was a sit-with.
Sit-With: Some companies allow you to sit-with peers in other business areas to learn more about other roles. It's a chance for you to experience a day in the life and see details that are harder to explain in a job description. It can also help you determine if this is a career path you truly want to dedicate time to pursuing, or help you realize it's not the best fit for you.
Loan-In: If there is a business need, you can loan-in to another department for an extended period of time. I was able to obtain a loan-in opportunity within recruiting, which not only allowed me to be fully immersed in the role, it gave me a hands-on experience and a solid understanding that this is something I could see myself doing long term.
Own your development
You're your own best advocate in life, and this rings especially true to your career. If you're looking to grow with your current employer, communicate your goals and interests with your supervisor or manager. If you have regular check-ins, take advantage of that time to talk through your development and next steps.
If you're looking to switch companies with your career change, do some research on the company and the role you're interested in. Would it be a good fit for you? Do you have relatable skills that could carry over to that new role? Answer these questions before applying and expand your network. Along with reaching out to friends and family, find connections at your desired employer, whether through LinkedIn or networking events. Being proactive shows that you care and are looking for a career to build upon.
In the end, what you put into your career is what you will get out of it. In Progressive, I found my "home." I hope that if you haven't already, you find yours as well.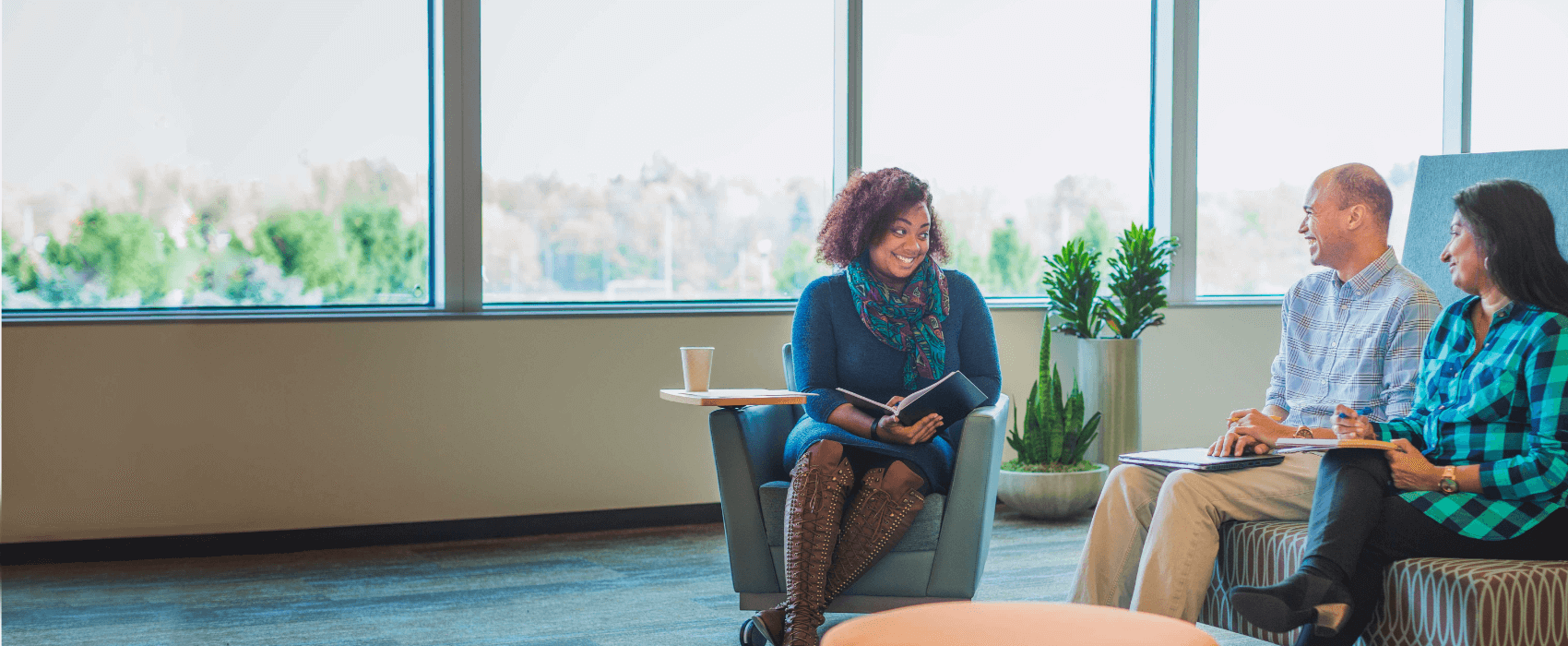 Want an inside look? Research careers and apply today.