"I hadn't always wanted to work in the insurance industry per se, but Progressive's culture, reputation, and inclusive environment, particularly when it comes to the LGBT+ community, are what drew me into a career here." With a bachelor's degree in classical languages, specifically Greek and Latin, and a minor in philosophy, IT Systems Analyst Consultant Ray originally thought he'd be a Latin teacher. Then, when he earned his MBA, he thought he'd venture into the business field. But Ray never imagined the transferrable skills in his educational background would lead him into the information technology field at Progressive. What he's found is that no matter one's educational or work background, a career at Progressive is possible.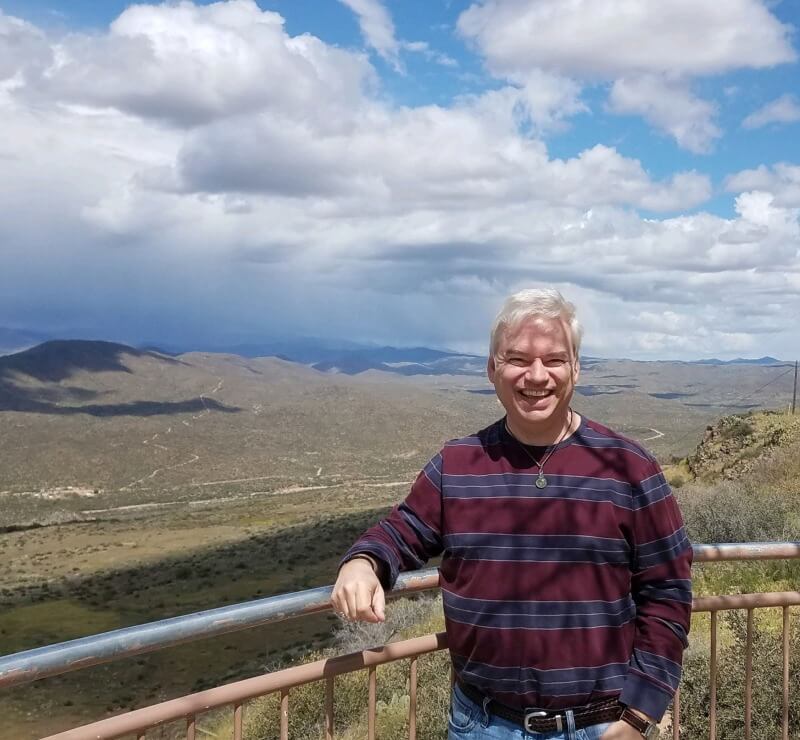 Working at Progressive
Ray recently celebrated eight years working at Progressive as an IT systems analyst consultant in the IT department. Prior to coming to Progressive, he was working with two contracting firms. When those opportunities dried up, he used his networking skills to find out about work opportunities with Progressive. He was told about an opening on a team here, and he thought there'd be no harm in applying. After a phone interview and a round of in-person interviews, he began his role within a few weeks. Ray was gracious enough to walk me through his transition into the insurance field by leveraging his educational background in his day-to-day responsibilities in his IT role.
What interested you in IT?
I was working for different companies doing quality control and analyzing data, coming up with patterns and anomalies. I was constantly highlighting instances when data didn't match. Eventually, a data architect I worked closely with asked me if I had ever considered a career in IT. I said no and explained that I had no desire to do work in IT. He went on to tell me that they needed someone with my understanding of the business and the data to make sure they were getting things right. Going into the IT field was never something that was on my radar, I hadn't even imagined it in my wildest dreams. I decided to give IT a try and learned that my Latin background and MBA made working in IT the perfect career fit for me.
How did you transition into the IT field?
Shortly after that meeting, a position was created for me at my previous company, and I found that the responsibilities in that role aligned with my strengths. The math and science structure needed to excel in Latin is the same logic I use every day in my IT role. As a systems analyst, I'm tasked with working with users of software to identify their needs. I partner with developers to make sure those needs are met and that the developers know what the programs need to do. I figure out the best ways for a program to function and let the developers figure out the best way to accomplish that goal. In a short time with Progressive, I went from being a business analyst to a business analyst lead to a systems analyst consultant.
What advice would you give to someone looking to change careers who might not have the background or degree needed to make that switch?
A good percentage of people in the IT analyst role don't come from an IT background. Many come from a business background where they understand what a business needs. They have the end user experience in mind. When I made a career change, instead of focusing on the lack of skills and abilities I possessed, I told the story of how my skills and abilities were best suited for the job I was looking for. I focused on the strengths within my skills and abilities.
Advance in your skills at Progressive
Progressive welcomes job seekers from all educational and work experience backgrounds. There are opportunities to advance into roles you may have never considered. Ray used his transferrable skills to find success in the IT field. Where could your skills take you at Progressive?