Progressive employee benefits
Helping you live and perform at your best

Progressive employee benefits support the well-being of our people
That's why we've been named a top workplace.
Money & Savings
Base pay that represents your role within our company, the market rate, and the skills and experience you bring.
Companywide Gainsharing incentive plan; an annual bonus program dependent upon company performance. Employees—not just our execs—have the opportunity to share in our company's success.
401(k) retirement plan that includes a company match, dollar for dollar, up to 6% of an employee's eligible salary, as well as tools and resources to plan ahead.
Additional savings
Incentives
Shift differential for untraditional hours in eligible roles.
Performance bonus program.
Milestone service anniversary cash rewards.
Services
Estate planning & will preparation.
Legal assistance.
Identity theft protection.
Additional free or discounted services & products through Progressive vendors.
Programs
Tuition Assistance Program.
Employee Referral Program.
Progressive Insurance Benefit.
Equity Incentive Program which includes participation in our restricted stock units plan.
Health & Wellness
Medical, dental, and vision plan options, including free preventative care and telehealth services.
Health Care Flexible Spending Accounts (FSA) and Health Savings Accounts (HSA). FSAs and HSAs allow you to set aside pre-tax money to apply to eligible health care expenses.
Employee Assistance Program for around-the-clock mental health and emotional wellness support to help with the demands of work and life.
Health and wellness programs, such as fitness center rebates and virtual fitness offerings.
Health workplace amenities like on-site fitness centers and medical clinics at larger locations.
Livestream and on-demand fitness and wellness programs.
Time & Leave
The company provides a Paid Time Off (PTO) program designed to let you take time off to relax, recharge, or recuperate when needed. You will earn PTO at a rate of 5.85 hours per pay period if you're a full-time employee. If you're in a regular part-time role (at least 20 hours per week), your PTO rate will be pro-rated. In addition, Progressive recognizes seven holidays, which either result in holiday pay or additional PTO, depending on the day the holiday falls.
Bereavement leave and jury duty.
Paid and unpaid sick leave where applicable, as well as short-term and long-term disability.
100% differential pay for active-duty military service members and reservists. If you get called up and your basic pay is less than your hourly rate at Progressive, we'll make up the difference (with duration based on tenure with the company).
Continued medical benefits and vacation accrual for active-duty reservists and their dependents.
Training & Career Development
Multicultural Leadership Development Program to encourage intercultural competence while developing our employees.
Own It, an internal career development hub with tools and guidance our people can use to develop the competencies that will help them learn and grow in their careers.
Business area training for technical, personal or career development through Claims University, Marketing University, IT University, Agency Sales Learning & Development, EVOLVE Development Program focused on leadership competencies, and more.
Tuition Assistance Reimbursement for eligible courses.
Formal and informal mentorship opportunities.
Family & Community
Paid parental leave for the bonding period with a new child. This includes 100% salary coverage up to four weeks for birth moms and dads, same-sex partners, adoptive parents, and foster parents (of children under 18 only). For birth moms, this follows the short-term disability period.
Maternity support programs for expectant and new mothers.
Reimbursement of adoption expenses up to $10,000.
Financial advice, legal consultations, and resources for family needs.
Getting involved
Our community outreach programs
A Keys to Progress veteran vehicle giveaway program that honors veterans with vehicle donations each year in November.
Homelessness programs with Family Promise and Humble Design that keep families together in times of need and furnishes homes for people emerging from homelessness.
Financial literacy and insurance education-related offerings that invest in the future of students today and employees tomorrow
All include work team volunteer activities or employee donations.
Learn more about these community-related programs.
Other community efforts
Charitable giving through The Progressive Insurance Foundation.
Support for national charities aligned to our Employee Resource Groups
Virtual volunteerism opportunities.
At work
Employee Relief Fund to help employees facing hardship after a national disaster or unforeseen personal hardship. Employees can also donate to the fund to help other employees in need.
Employee Resource Groups.
Nationally recognized art collection.
Learn more about our Core Values and our diversity and inclusion programs at Progressive and our efforts around community involvement.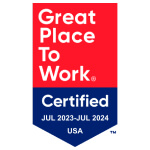 GPTW Certification 2023-2024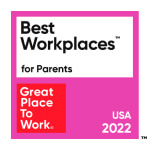 GPTW Best Workplaces for Parents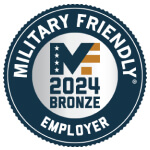 Military Friendly Employer 2023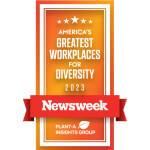 Newsweek America's Greatest Workplaces for Diversity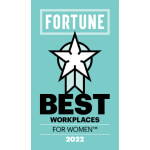 Fortune Best Workplaces for Women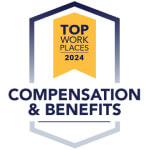 Energage Top Work Place Compensation & Benefits 2023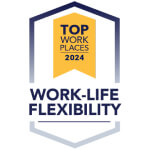 Energage Top Work Place Work-Life Flexibility 2023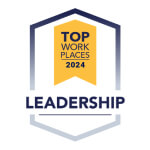 Energage Top Work Place Leadership 2023
Join our talent network
Want to join the team but don't see the right job for you? Don't worry-you can join our Talent Network and get updated as new jobs become available! Add your name to the list so you can be among the first to apply.