Car Insurance FAQ
Get answers to common car insurance questions
Rates and payments
What you need to know about making payments and how policies are priced.
Are Progressive's online rates the same as rates from an agent?
No. Buying directly by quoting online or calling instead of going through an agent could result in different prices for Progressive policies, because these areas of our business make independent decisions about the expenses they incur and the prices of their products.
If you buy through an agent or broker, your rate includes the commission paid to the agent or broker for selling the policy. If you buy directly from Progressive, the rate reflects the cost of building, staffing, and maintaining the sales centers and marketing costs of that aspect of our business.
Regardless of how you purchase your Progressive policy, you'll always receive the benefits and services Progressive offers to all its customers, including unparalleled 24/7 customer, claims, and online service.
What are Progressive's payment options for car insurance policies?
Online: Log in to our customer service site to pay online.
Text: Send a payment using your cell phone or mobile device.
Phone: Call us to make a payment by phone at 1-800-776-4737
Automatic payments: Set up an installment to automatically deduct your payment each month.
Mail: Send a check with your monthly bill in the mail.
You can pay for your Progressive car insurance policy with a credit card, PayPal, online check, personal check or money order, or electronic funds transfer (EFT) from your checking account. (Note that some methods of payment may not be available in certain situations.)
Is my payment accepted immediately?
If you make a payment online or by phone, we'll accept your payment immediately. If you have automatic payments set up, your payment will be accepted on the regularly scheduled date. If you mail your payment, we'll note the postmark date on your envelope and consider your payment to be made on that date.
What happens if I mail a payment on the due date?
We consider the postmark date on your envelope as your payment date, so as long as your payment is postmarked by the due date, your payment will be considered on time.
How often do I need to pay for my car insurance?
We give you the option of paying monthly or in full, whichever fits your budget best. But you'll earn a nice discount if you pay for your six-month policy upfront.*
How does Progressive determine my insurance rate?
Progressive, like other insurers, groups customers based on similar characteristics, evaluates their claims experiences within these groups, and determines what to charge individuals with characteristics similar to members of the group. We charge a higher rate for customers more likely to have claims, and a lower rate for customers less likely to have claims.
We use insurance scores, and, depending on your state, we also consider your driving record, type of vehicle, location, gender, age, and other factors.
How can I receive rates for other car insurance companies?
To receive rates for other auto insurers in your state, you must get a Progressive quote online first or call us directly at 1-800-776-4737. Once you receive your quote, you can answer a few more questions to compare our rate with rates from other leading car insurance companies.
How long does it take to get an insurance quote?
You can get an online quote in just a few minutes with Progressive. If you prefer to chat with someone about your options, you can also call 1-800-776-4737 and get a quote over the phone in just a few minutes.
Why did my rate change after I received a quote?
Several factors could influence why your rate changed between the time you received your quote and the time you decided to purchase your policy. If it's been a few months since you received your quote, it's possible we revised rates in your area, which could decrease or increase the price you pay for auto insurance. If you received a quote recently, it's possible something on your driving record — or the driving records of others on your policy — prompted a change in the quoted price. Please contact us at 1-800-776-4737 and we can help answer your questions.
Can my rate increase in the middle of my policy term?
The only way your rate will change during your policy term is if changes are made to your policy. For instance, if you add or subtract drivers and/or vehicles, adjust coverages, or change your address, your rate will change. Your rate will not increase in the middle of your policy because you've had an accident, violation, or filed a claim.
Picking a company
What's the same about all auto insurance companies, and how is Progressive different?
Do all auto insurance companies offer the same coverages and discounts?
Definitely not. Most of the basic coverages, such as liability, collision, comprehensive, personal injury protection, medical payments, uninsured motorist, etc. are offered by major companies. But discounts, specialized coverages, and auto insurance ratings can vary between companies. For instance, not all companies offer loan/lease payoff coverage, student discounts, good driving discounts, or deductible reductions.
Are auto insurance companies regulated?
Yes. Each state requires auto insurance companies to file how they calculate customer rates, and insurers cannot deviate from these filed rates. Each state also has regulators who review that information and the rates companies charge.
Why should I choose Progressive?
Understanding coverages
Learn more about choosing the right coverages and limits.
Is car insurance required?
How much insurance coverage do I need?
Your individual needs and situation should dictate how much insurance you need. When you're trying to determine how much insurance to buy, here are a few factors to think about:
How much can you afford to pay out of pocket? (Choose a deductible that you know you can pay out of pocket. Also, if you choose lower limits, you might be personally responsible for damages that exceed those limits. Consider whether you can afford this possibility, too.)
Do you make payments on your car? (If you do, you may be required to have comprehensive and collision in addition to liability coverage.)
What type of vehicle do you drive? It's wise to have higher limits for vehicles that can cause more damage, such as large SUVs.
Do any drivers live in your house but never drive your vehicles? (You may be able to exclude them from coverage on your policy, which means you won't have to insure them on your policy.)
Remember, you can always call us 24/7 if you have any questions about coverage. We can answer any questions and help you decide before you buy. Our car insurance calculator is also a good starting point, and this article offers even more tips on figuring out how much car insurance you need.
What's an insurance deductible?
Your deductible is the amount you'll pay if you file a claim under certain coverages. For example, if you file a collision claim to pay for repairs to your car, the claim payout you receive will equal the cost of the repairs, minus your deductible amount. With Progressive, you'll typically be able to choose a deductible ranging from $250 to $1,000, but this may vary by state and coverage type.
How do I know if I chose the right coverages?
During your Progressive quote, you won't be able to select coverages that don't apply to you. If you're unsure about what optional coverages to select, you can use the coverage help we provide during your online quote, or you can chat with a licensed insurance representative using the "Talk to Me" option. If you're getting a quote by phone or through a local independent agent, you can ask questions throughout the quote.
Can I make changes to my car insurance before my renewal date?
Yes, and it's easy to change your policy, too! You can log in to your policy anytime to add or remove vehicles or drivers, change addresses, pay bills, and more. Or call us anytime at 1-800-776-4737 and a Progressive insurance representative can help you. Keep in mind that some changes will affect the price you pay for insurance, so your premium may change.
Does Progressive insurance cover rental cars?
Your personal auto policy with Progressive can cover you while driving a rental car, up to the extent of coverage you have for your own vehicle. For instance, if you have comprehensive coverage on your regular car, that protection extends to most rental cars.
Additionally, if you have rental car reimbursement on your policy and your car is damaged in a covered accident, Progressive will pay for a rental (up to a specified limit and time frame) while your regular car is being repaired.
Can I insure a car that's not in my name?
In most states, yes. The vehicle will have to be regularly parked at your residence overnight in order for Progressive to insure it on your policy.
Does my car insurance cover other drivers?
If you lend your car to someone and they cause an accident, Progressive may cover some of the damages they're liable for. Whether or not the damages would be covered depends on the accident, your coverage limits, the specific damages, and more. Learn more about how insurance works when borrowing cars.
What does car insurance not cover?
Depending on the coverages you select, your car insurance can protect you financially from injuries and damages you cause, as well as damages to your car. But regardless of the coverages you have, your car insurance won't cover wear and tear, mechanical failures, or possessions stolen from your car (though your homeowners or renters insurance will typically cover items taken from your car).
Making policy changes
Find out how to take care of basic policy maintenance.
How quickly do changes I make go into effect?
If you make a change to your policy, the change can be effective immediately, or in some situations, you can choose the effective date. Certain restrictions may apply to some changes, so call us at 1-800-776-4737 for further assistance if needed.
Do I need to start a new policy to add a driver or vehicle?
No. You can simply update your current policy to reflect your current situation. We'll help you with any changes, too.
How long do I have to add a new car to my insurance policy?
With Progressive, you have 30 days to transfer your insurance to your new car. The coverages you have on your old vehicle will still apply to your new car during that time period. Simply log in or call us at 1-800-776-4737 to add your vehicle to your policy. Learn more about insuring a new car.
Can I make changes to my car insurance policy online at any time?
Can I change car insurance companies before my renewal date?
Yes. You can switch to Progressive at any time, even if you just renewed your policy with another insurance company. When you cancel with an insurer, you'll get a refund for the money you paid in advance.
Can I call to make changes to my policy?
Yes. Progressive representatives are available to help you 24/7 at 1-800-776-4737.
How do I add a lienholder to my car insurance policy?
If you're financing or leasing your vehicle, you'll be prompted to select the lender upon purchase of your policy when quoting online. If your vehicle's lienholder changes, you can update the information by logging into your policy or calling us at 1-800-776-4737.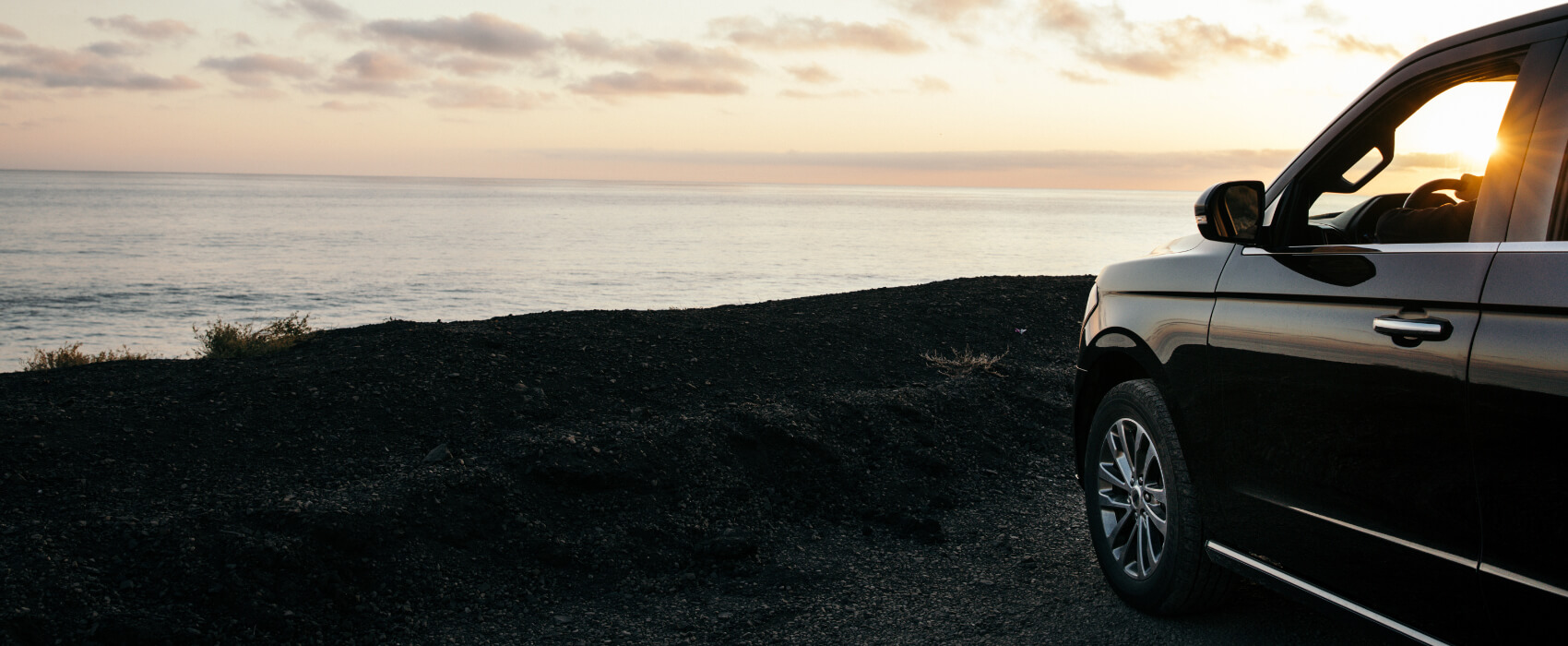 Over $750 average savings for new customers who save**